Our client wanted to update their kitchen and living room. We worked with a Homespun interior designer to achieve a contemporary style. We demo the entire kitchen and installed new cabinetry, wood flooring, quartz counters, tile back splash. Merillat Cabinetry was installed and this style is more on the traditional side, but when combined with other contemporary finishes, it mixes very well in the overall design. Different tiles were used in the backsplash area. Traditional subway tile along with a beautiful contemporary mosaic tile that highlights the stove area and creates visual interest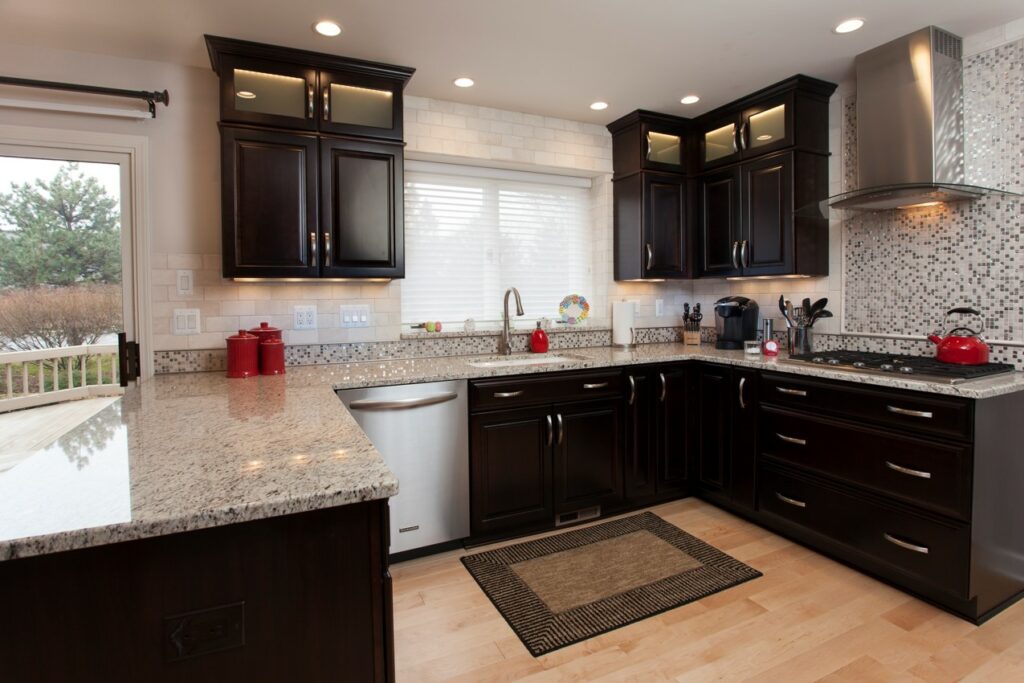 Quartz counters were installed. Quartz is a very durable material with many choices to fit your design style.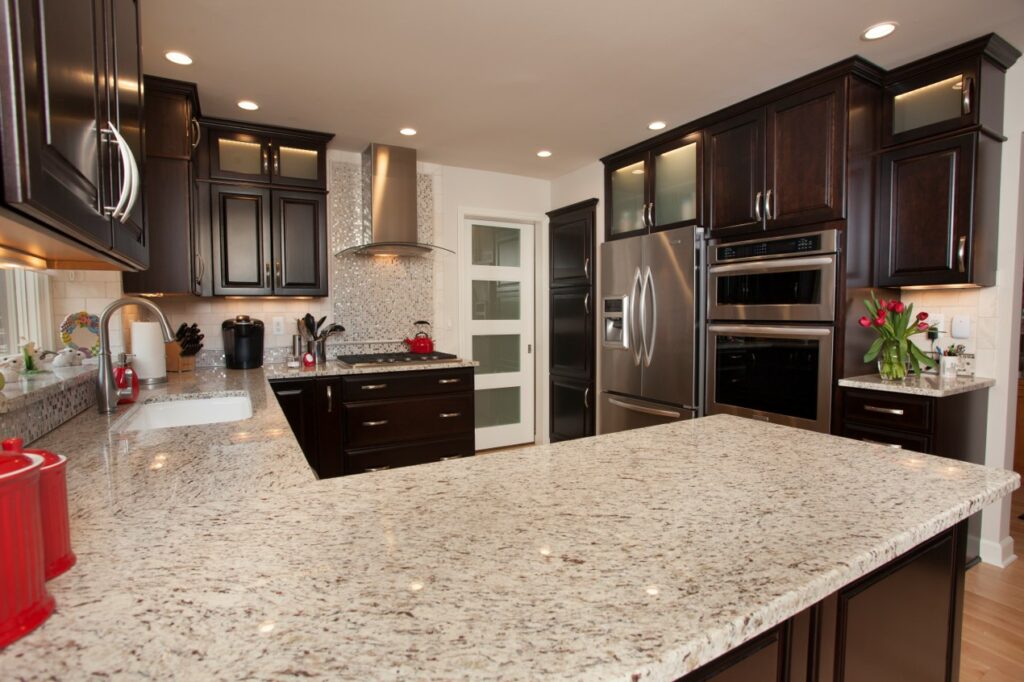 The kitchen and Family Room flow together. Below are views looking from the kitchen into the family room and from the family room into the kitchen. We updated the fireplace area with new stone on the face along with a new fireplace unit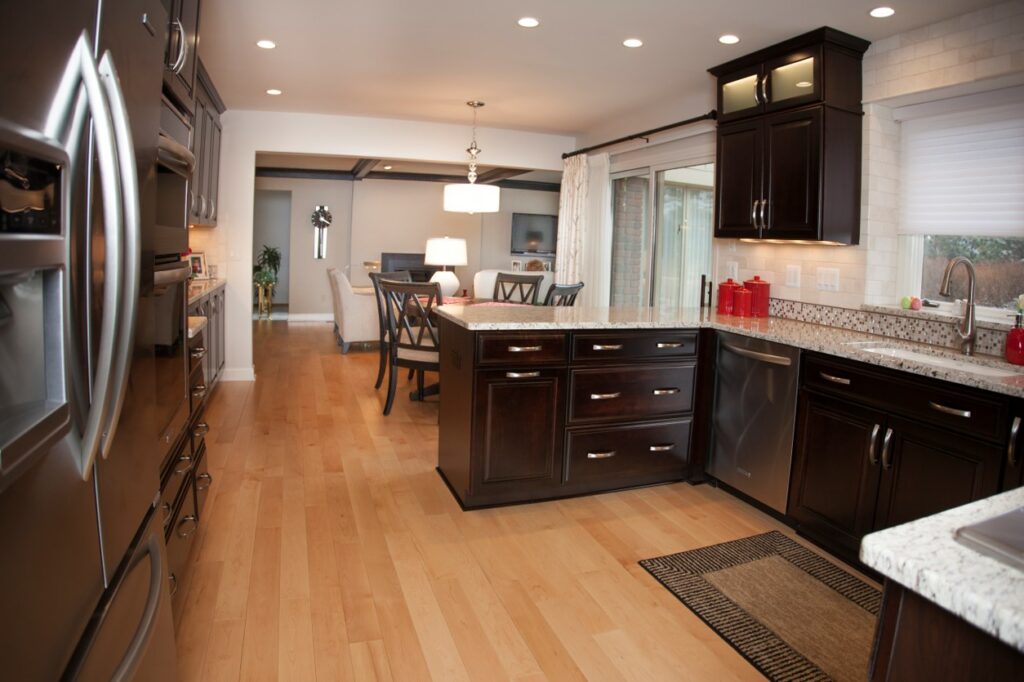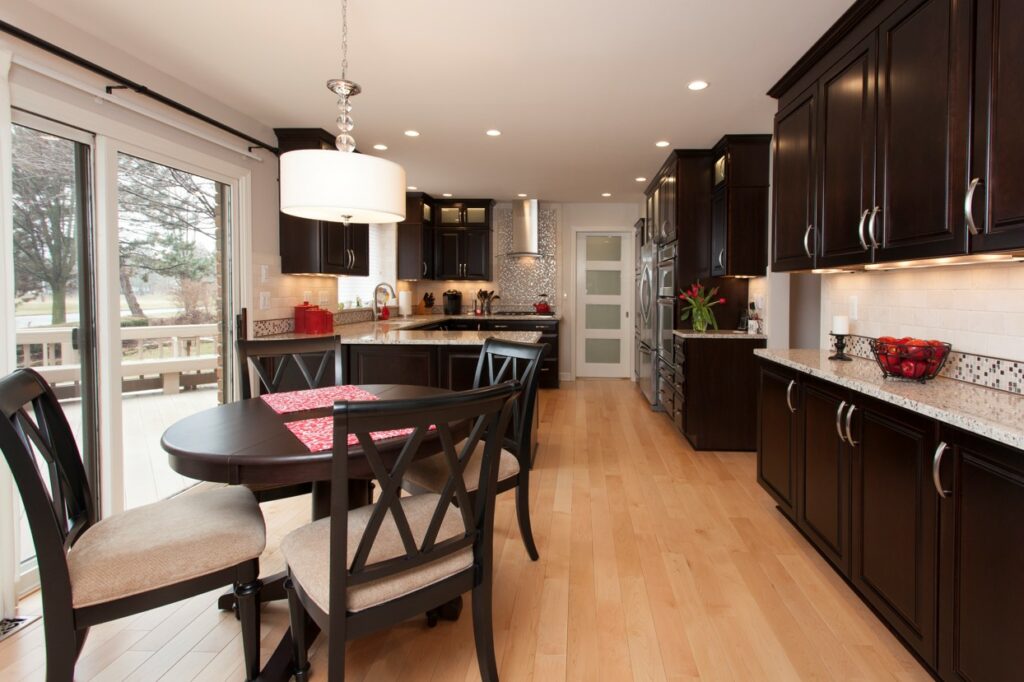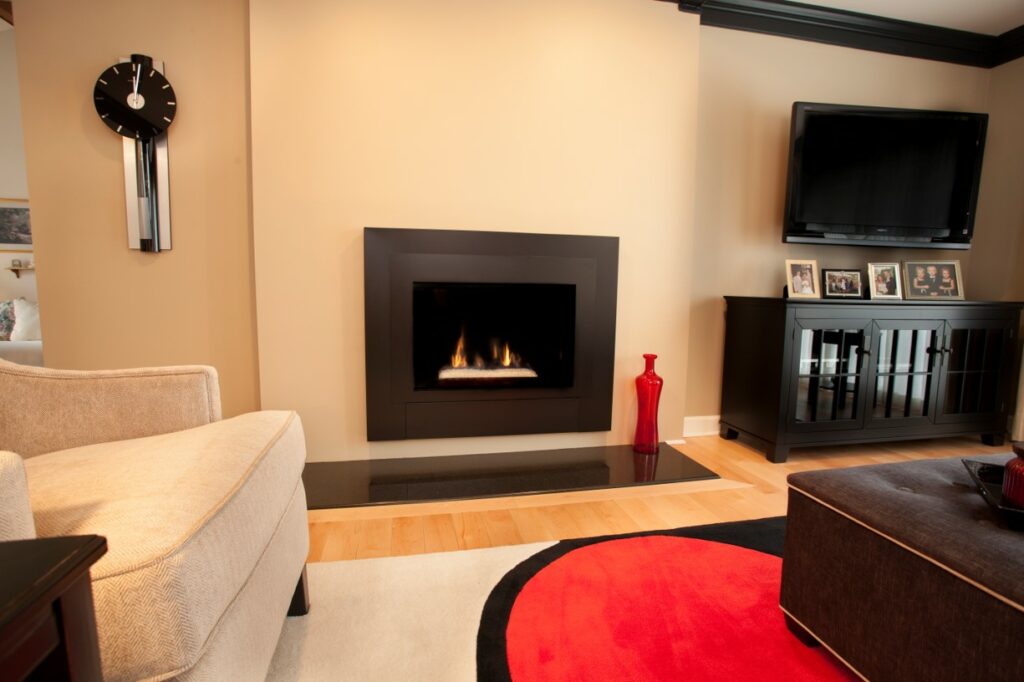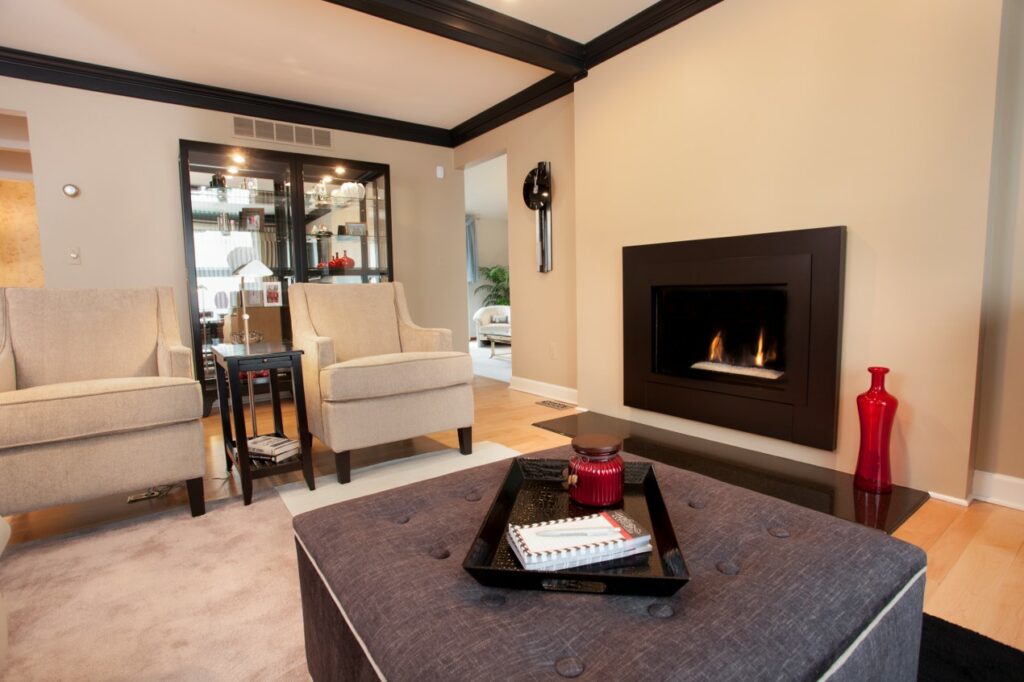 If you want to update your kitchen to a contemporary look and have traditional cabinetry – you may only need to replace your counters and backsplash. You do not have to do a complete remodel to achieve a certain look, simple changes and make amazing results.