On this project, our client wanted a Black White Kitchen color scheme. The size of the kitchen did not change, but how we modified the layout gave our client a more functional space.
Here are before and after pictures. We took out the small wall and peninsula counter. We also relocated the refrigerator.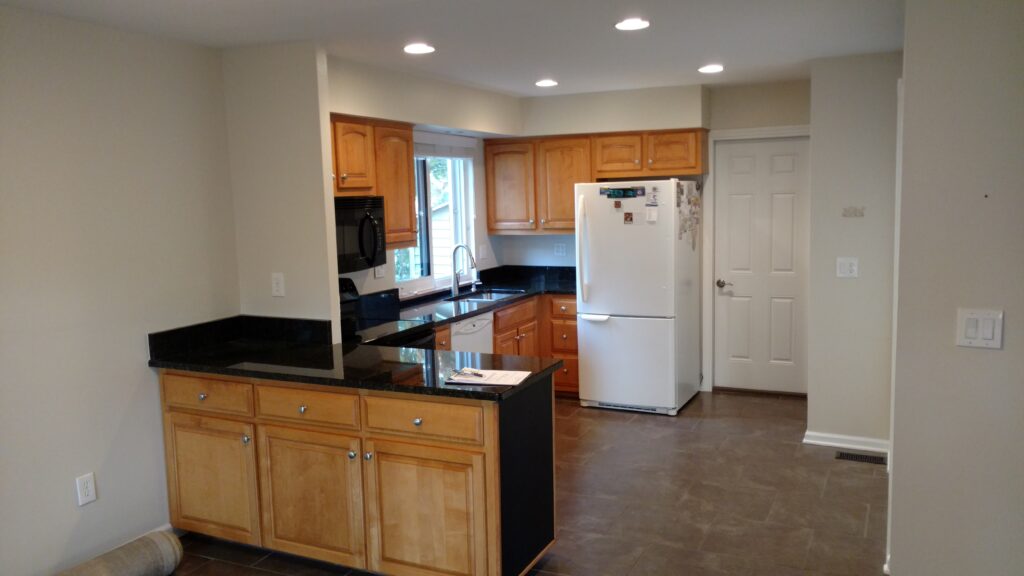 We took out a closet and an open shelf area and relocated the refrigerator to that space. We were able to add a base cabinet and counter on one side and pantry cabinet on the other side of the refrigerator. We also kept the opening for the refrigerator a little bigger for a larger unit in the future.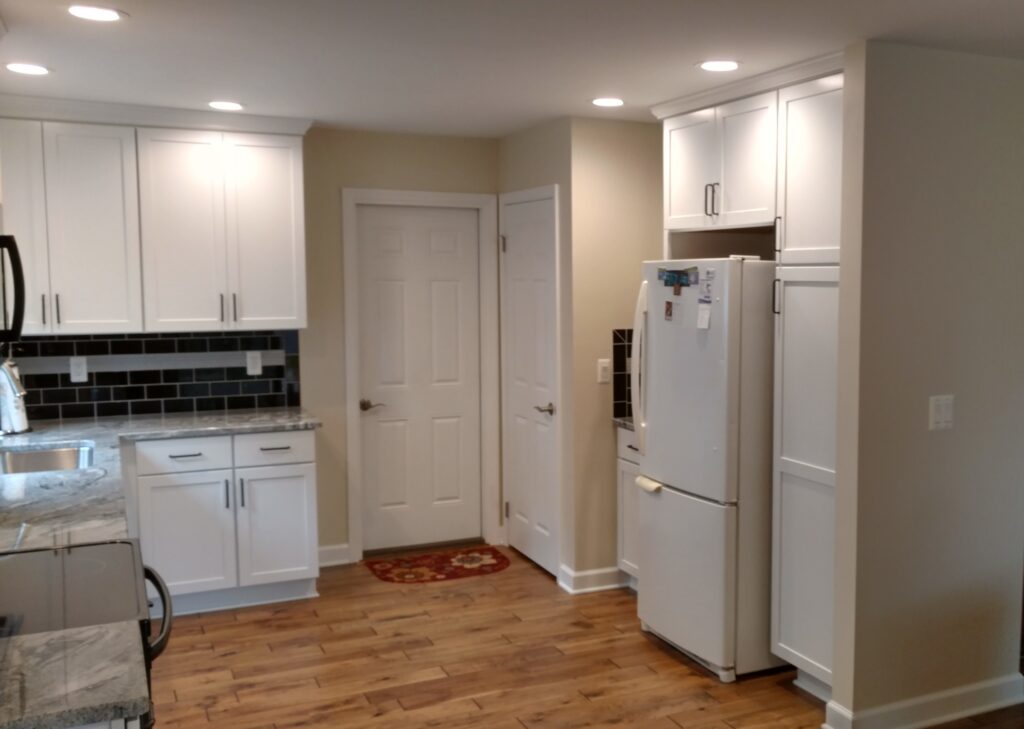 To keep with the black and white theme, the back splash tile is a 3″ x 6″ black subway along with a clear glass penny round tile. The counters are Granite – Silver Grey.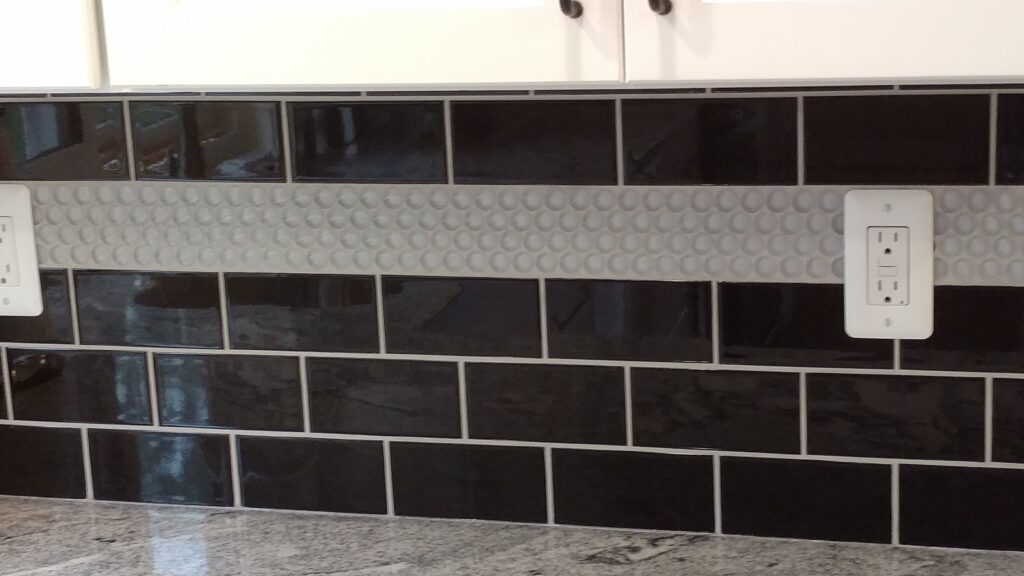 So happy our client had chosen wood flooring. Some clients think a white kitchen would need to have white flooring. Not always true, especially in this kitchen. This flooring is beautiful Viking Wood Flooring. It is 5″ wide Oak plank- Hand scrapped – Color: Smoke. We installed this in the kitchen/dining area and her attached family room.
The most dramatic change of this kitchen is the custom shelves we built to match the cabinetry. Below is a before picture of the area.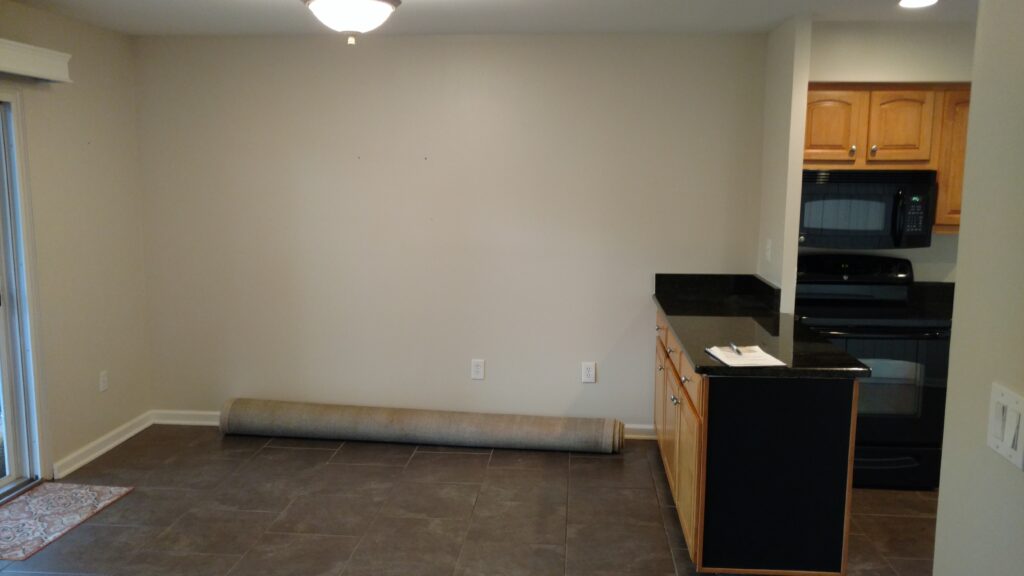 Here is the wall elevation showing the shelves to be built. Only change made was adding some glass doors.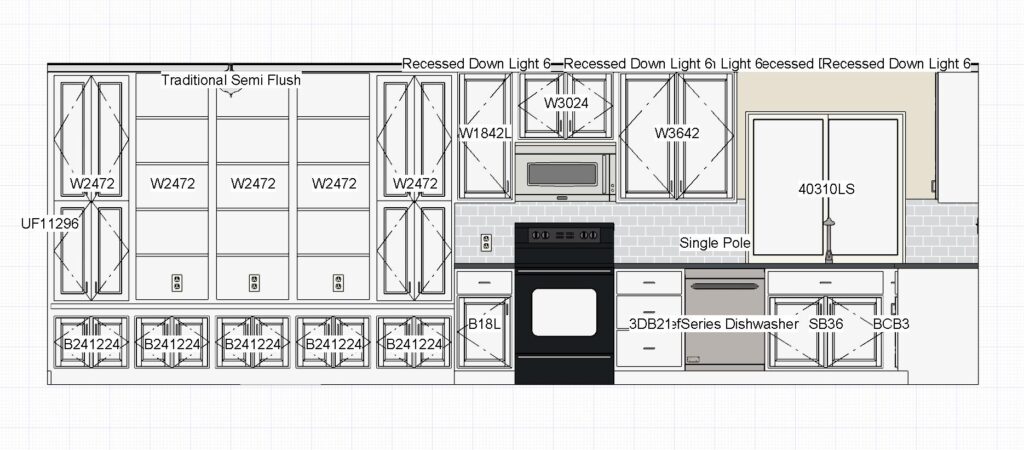 We just love it when the final install exceeds exceptions of a drawing on paper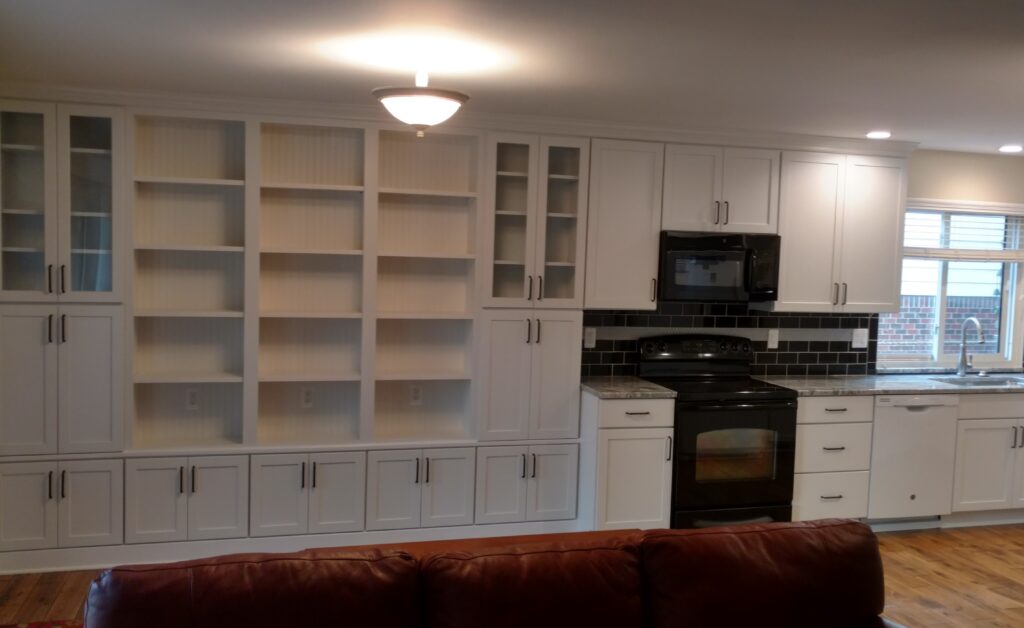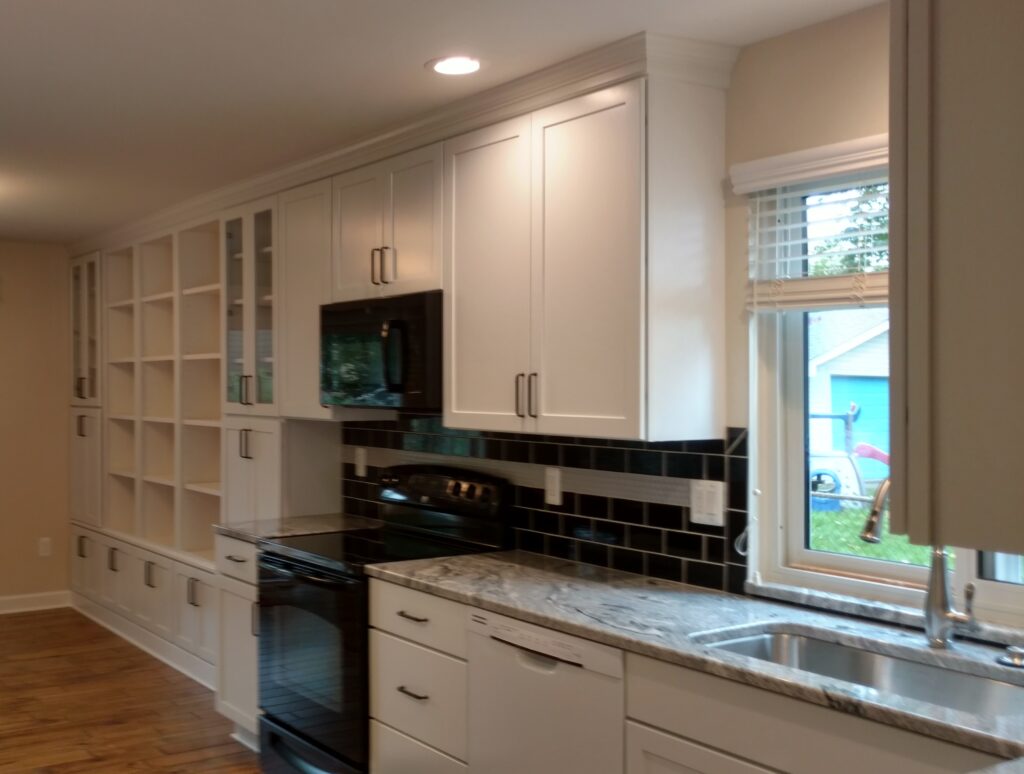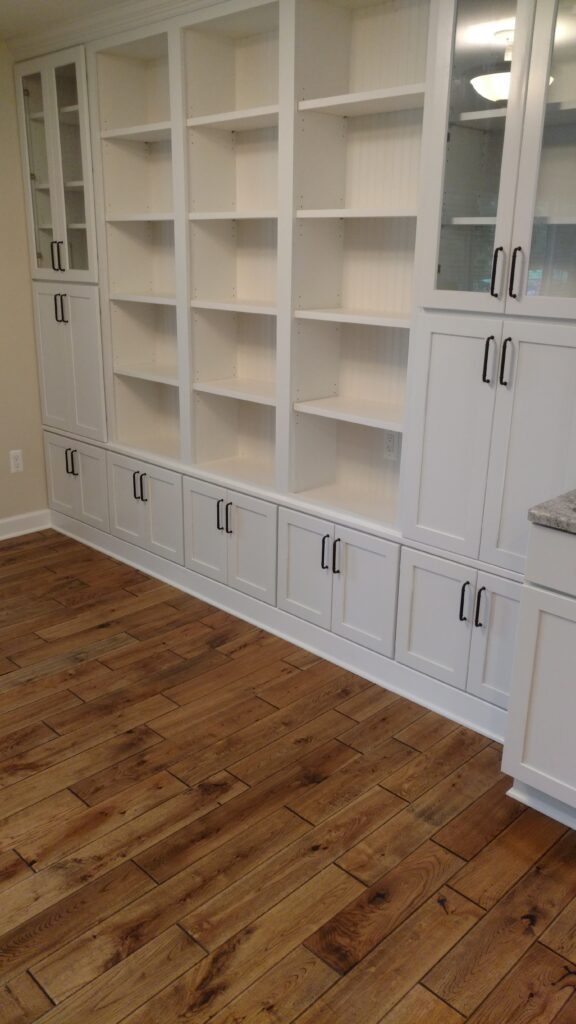 Creating more storage and open shelves for display was a main priority for this project. Our client is very happy with the outcome.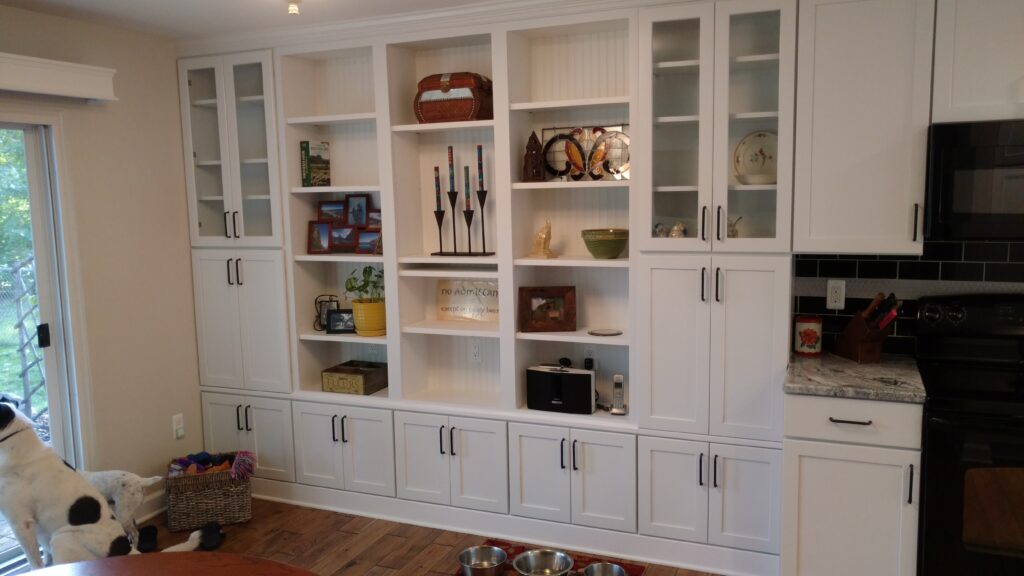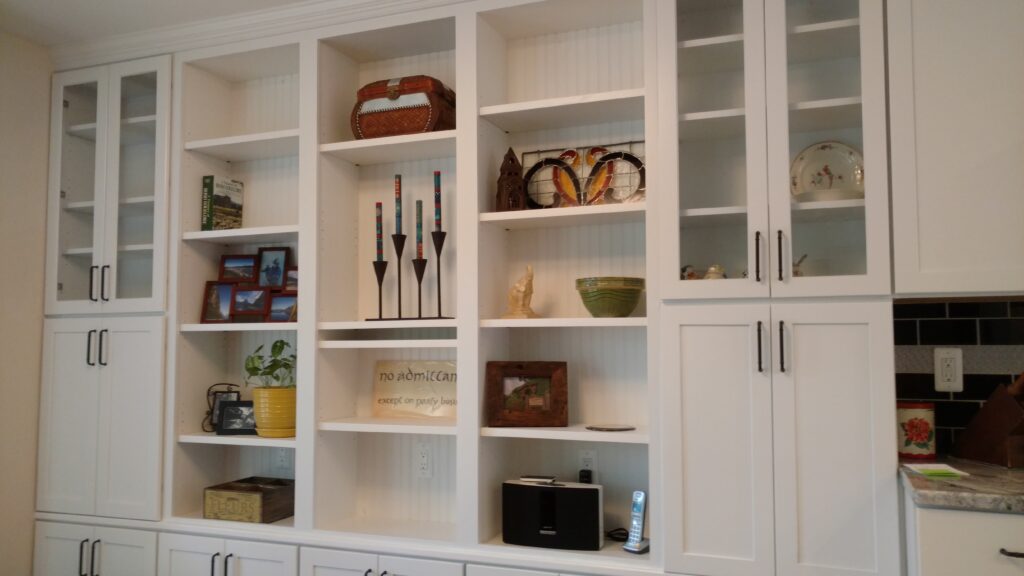 We did not add any square footage to this kitchen. With some creativity and understanding our clients priorities of how she wanted her kitchen to look, we were able to add additional cabinetry and functional counter space.