When we meet with a new client, we talk about how they want to change their space. Some want to change the entire floor plan or others want to keep the same set up but update the finishes. After our consultation, we schedule another meeting to go over the plan. We show our clients what their bathroom could potentially look like with our space plan program.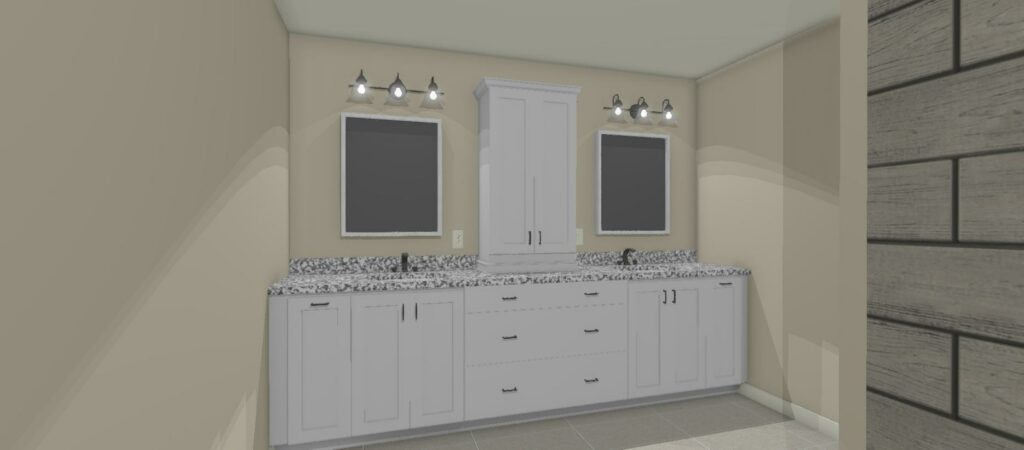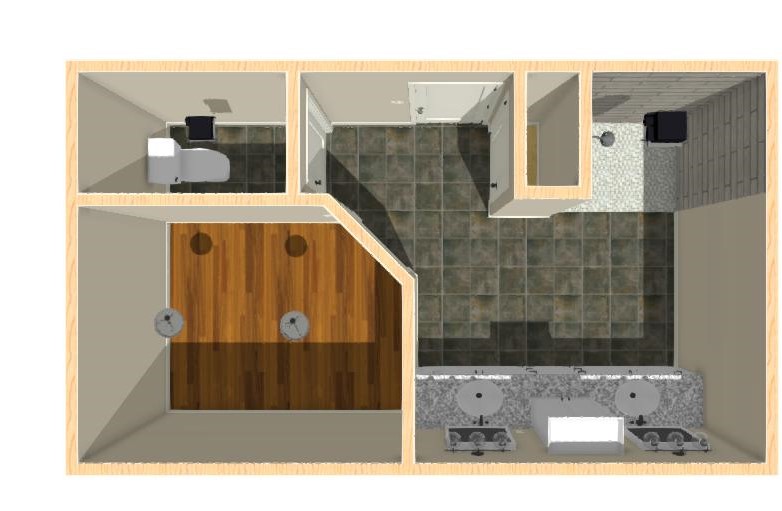 In addition to the renderings, we draw an existing floor plan to help our clients vision the changes to be made.
In this bathroom, we took out a bathtub and installed a large shower. The existing shower was removed. We moved the toilet to a different wall and changed the door location of the toilet room. This allowed us to move the existing closet wall and increase the size.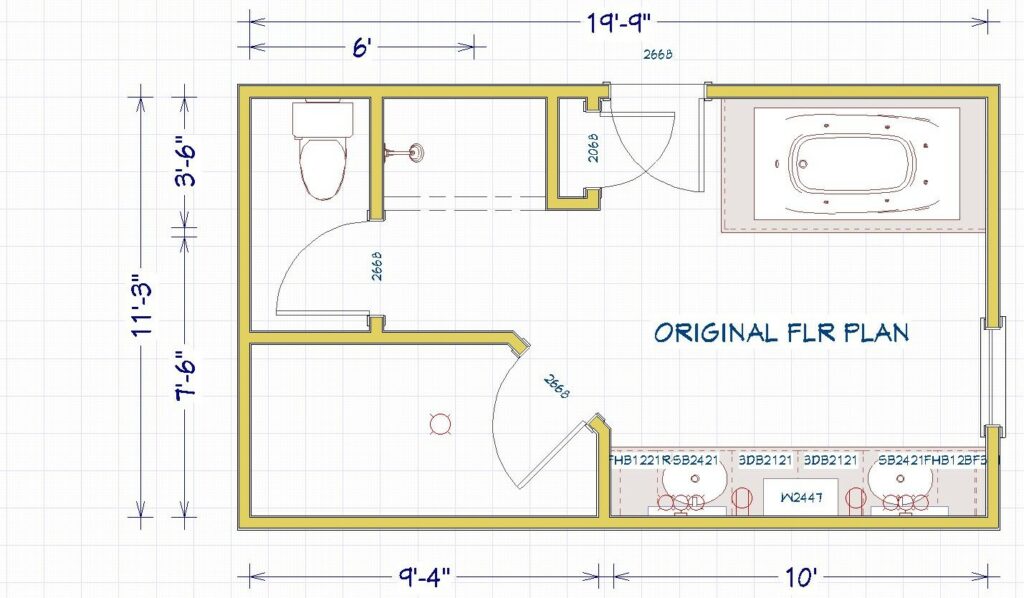 Our client is very happy with their bathroom. With the large shower we were able to give them a shampoo shelf with plenty of room and a bench. Using different tile gives a large shower interest. Their vanity has more storage along with more storage in their master closet.
Before we start a project, we give our clients as much information so they feel confident with the end project.