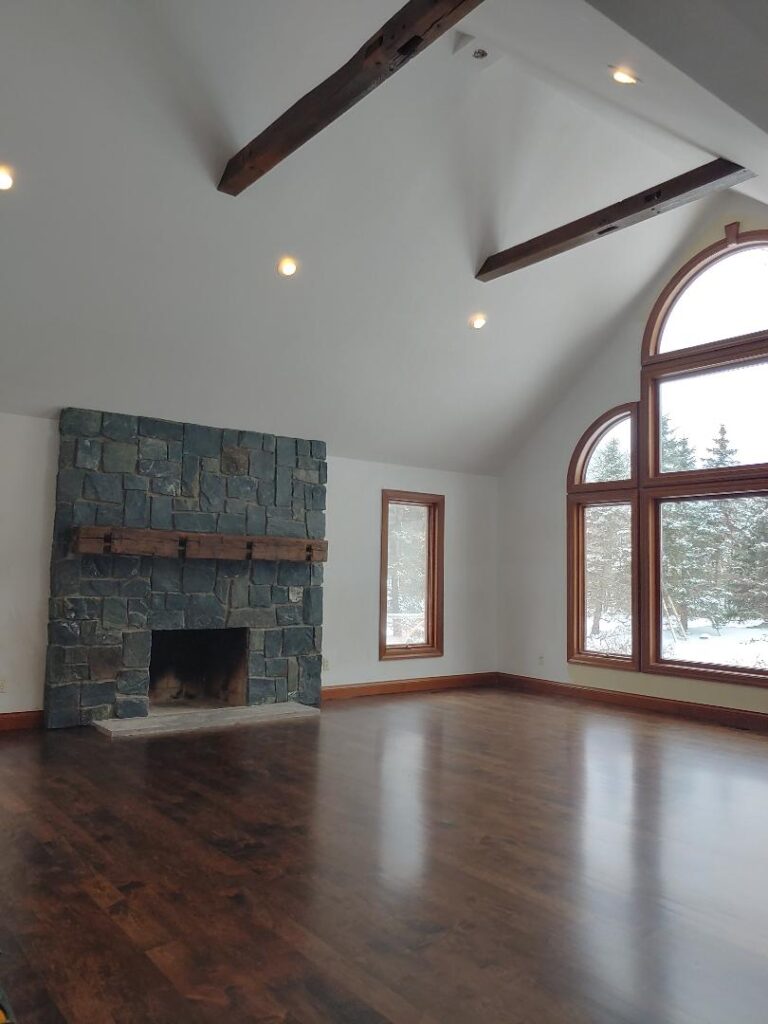 Our clients wanted to change the look of their family room to a contemporary rustic feel. We switched out the existing beams for reclaimed barn beams at the ceiling. Changed out the face of the fireplace, added a rustic beam mantel and took out the carpet and installed maple flooring.
Here is what the Family Room looked before.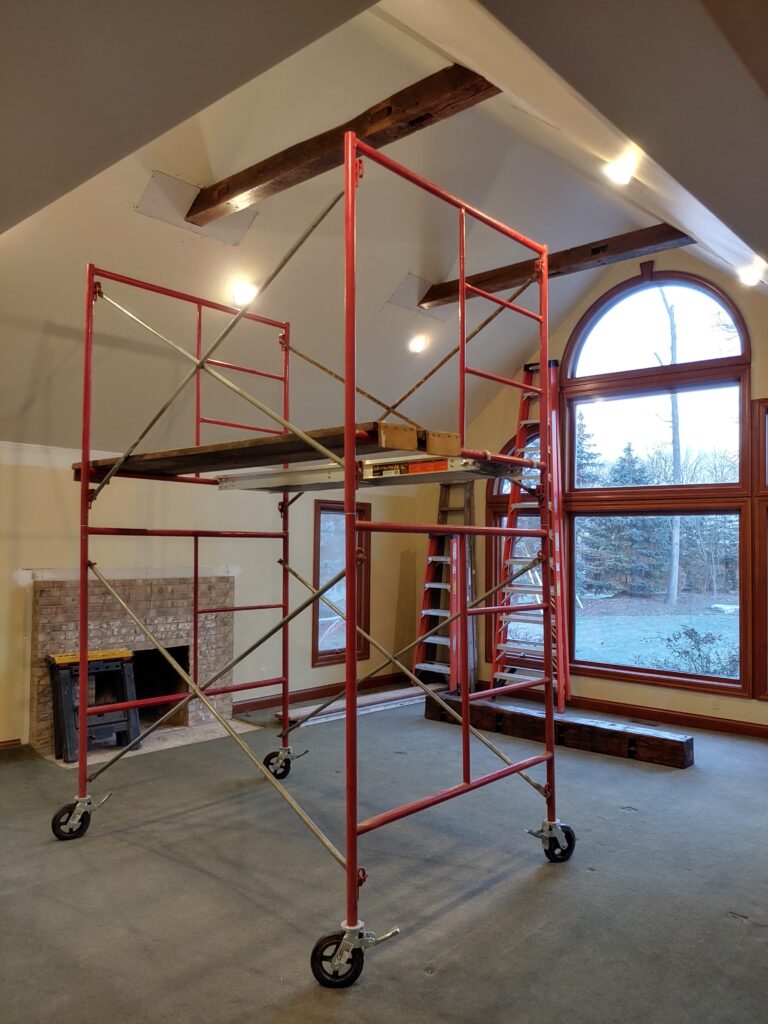 Adding the beams to the ceiling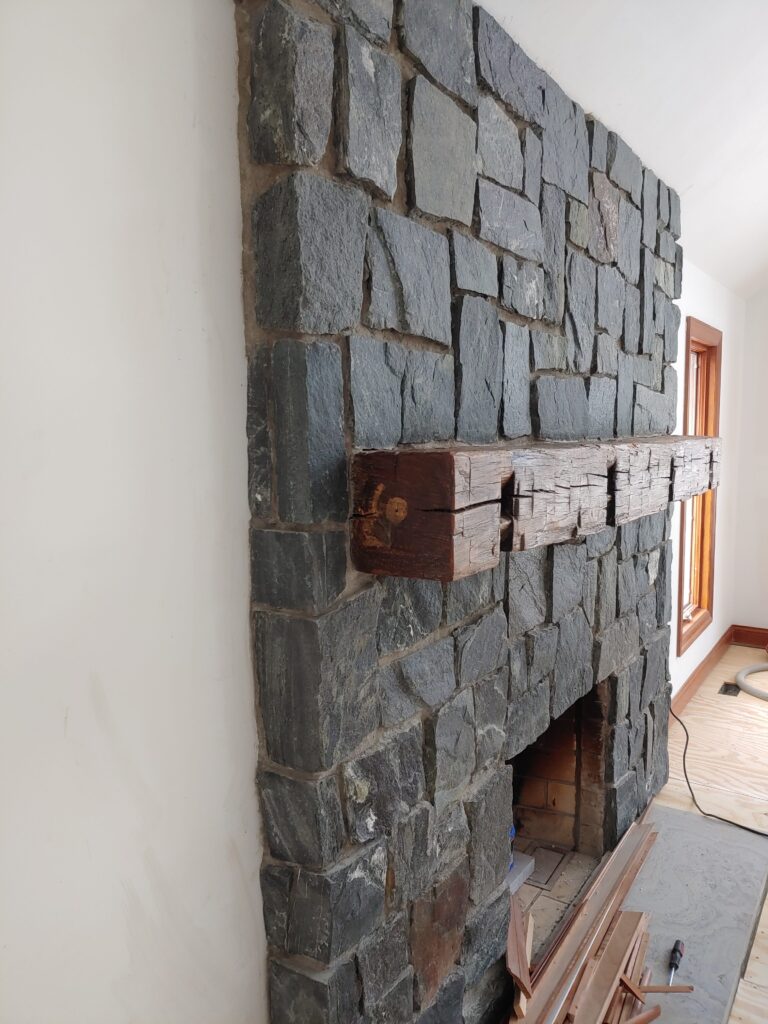 Mantel installed on the new fireplace
Changing out the finishes in the space created a new look for this room. Our clients are very happy with the "Rustic" Twist design style in the home.