AT MHI Interiors, we work with our clients to create a space the fits their lifestyle. This client had a specific idea for her vanity. After going thru many stock and semi-custom ready made cabinetry, we decided that MHI Interiors would build her vanity.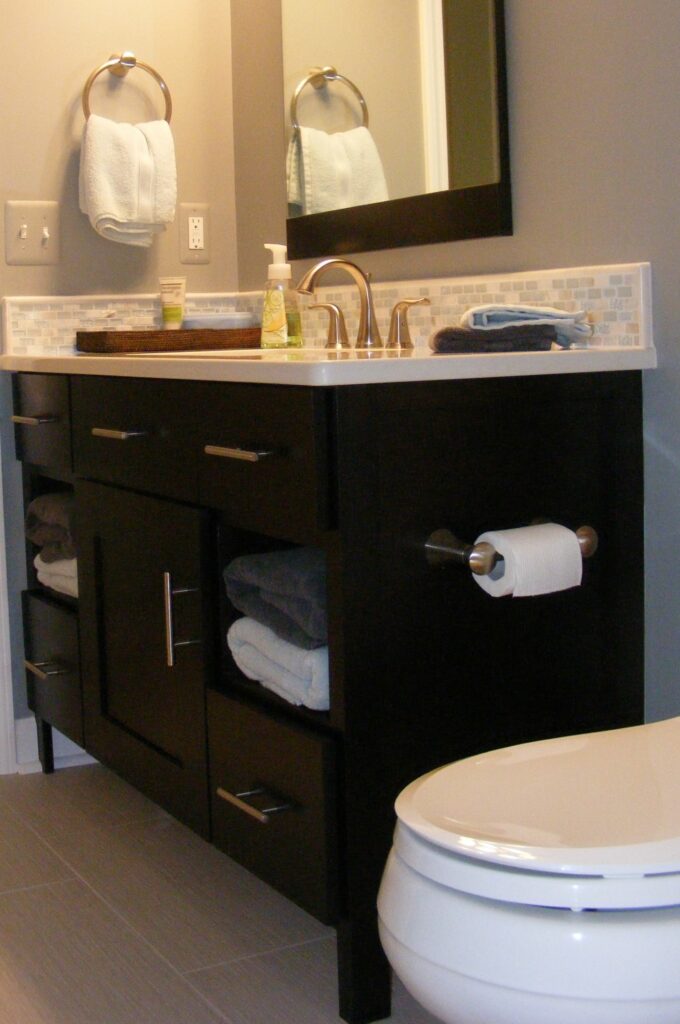 To complete the updated bathroom, we took out the tub and installed new tile, shower fixtures and glass door. White tile was used for the main area, but we added interest with the deco strip installed 60″ H from the floor. This tile deco strip matches which the sink area.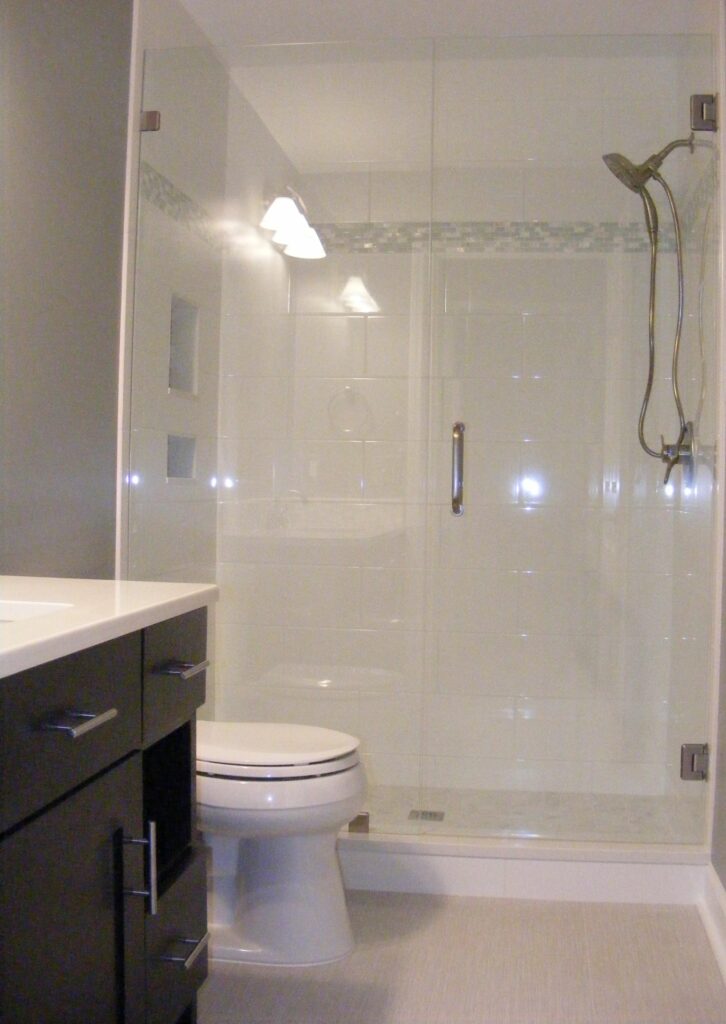 This is not a very big bathroom. Do not be afraid to install larger scale tile. We used 12″ x 24″ tiles for the main area. Larger tiles = less grout lines.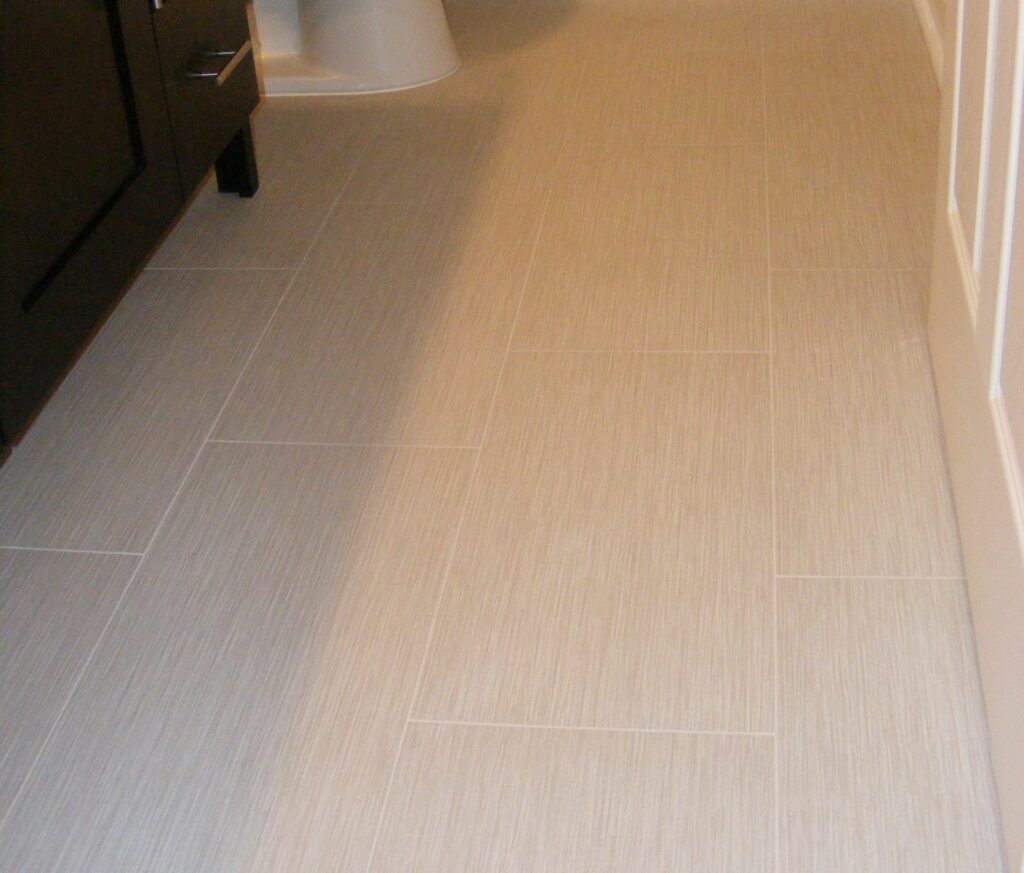 At the end of this project, we were able to give our client the bathroom she wanted. We were able to work with her to design a vanity that fits her needs and still stay within her budget.