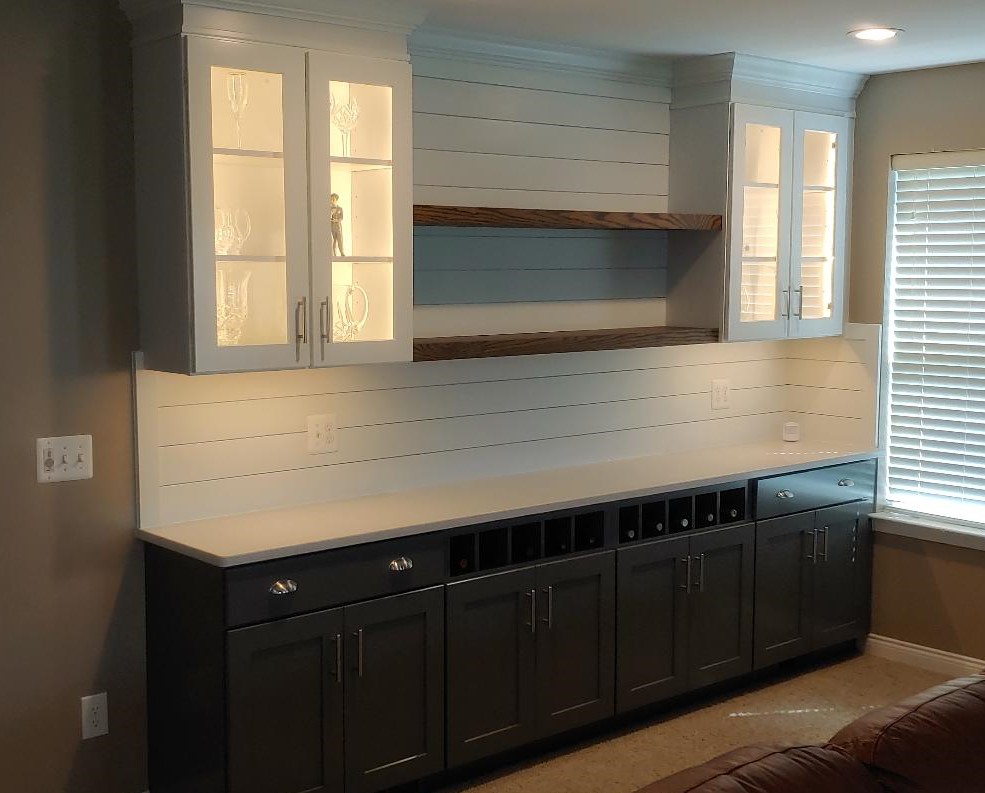 What to do with an empty wall. That was the question our client had for their family room. The solution – build a dry bar. Adding a dry bar adds extra cabinet storage and counter space which also gives a purpose to a blank wall behind the couch.
Before we began the project, we presented our clients with some possible layouts. Having computer generated pictures takes out a lot of guess work on how the final space could look and can answer most questions before we begin.
We had four options for our client to choose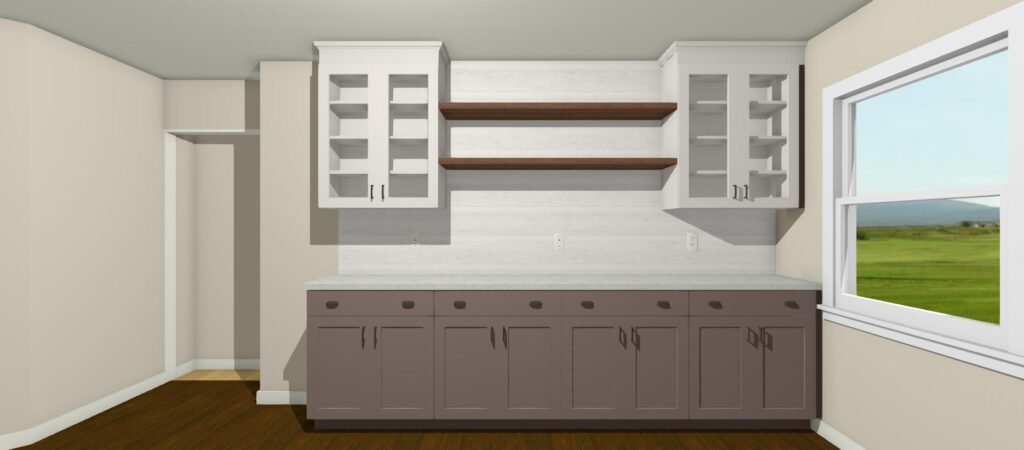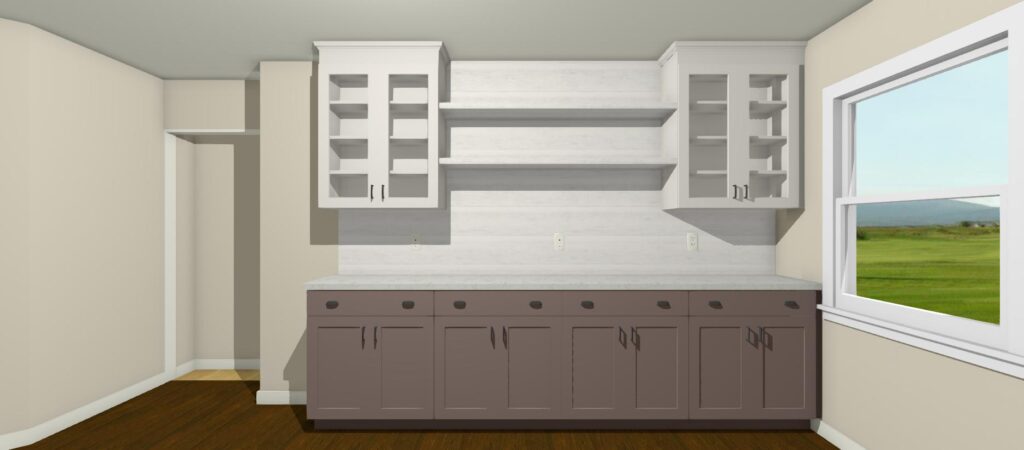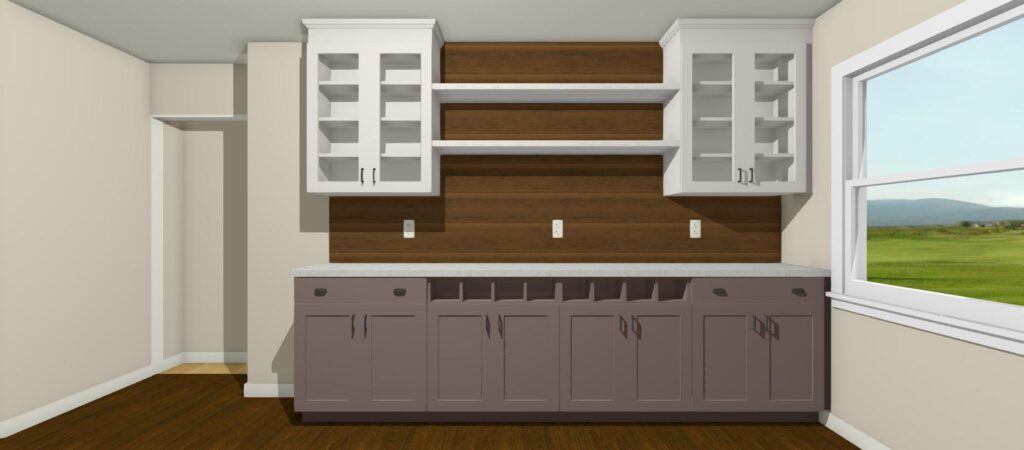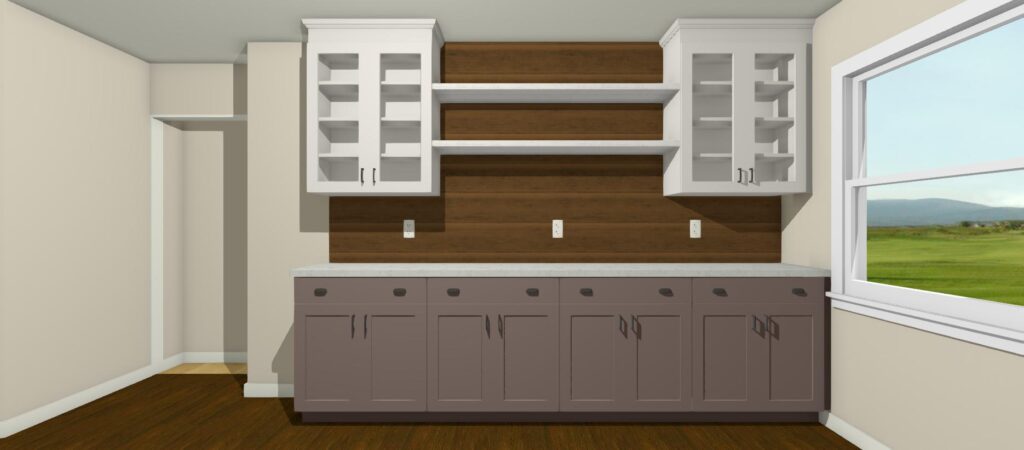 After reviewing all options – the final decision was combining Options 1 and 4. Merillat cabinetry – Tolani Style and quartz counter were installed. We constructed and installed the stained shelves and painted shiplap. The shiplap was originally painted with a dry-brush grey technique, but our client was not happy with the color in the sunlight. They decided to have the shiplap painted the same color as the upper cabinets. This is a good tip – when painting, see how you like the color in natural light.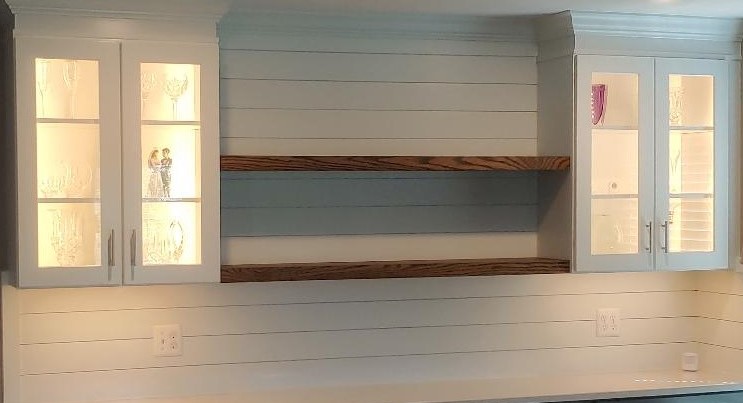 This dry bar adds function to a blank wall and ties in with the family room. Glass cabinets and open shelves allows display of special items, lower cabinets for storage and the quartz counter is beneficial for entertaining.