This kitchen was due for an upgrade and our clients wanted a whole new look and function for their space. We took this kitchen down to the studs and rebuilt it to a beautiful Contemporary Style.
BEFORE AND AFTER PICTURES -VIEW FROM LIVING ROOM INTO KITCHEN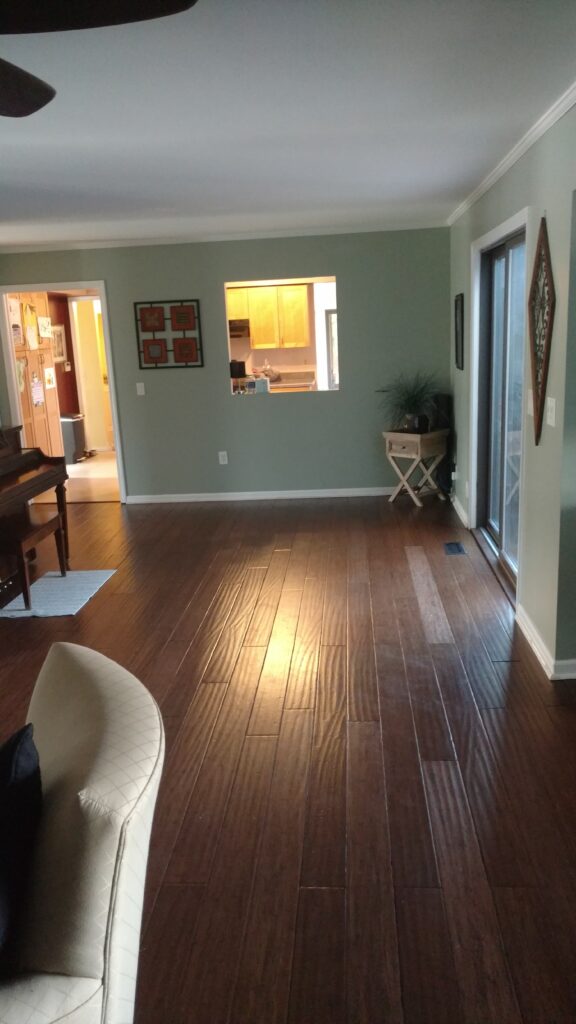 Above is a before picture looking into the kitchen area from the living room.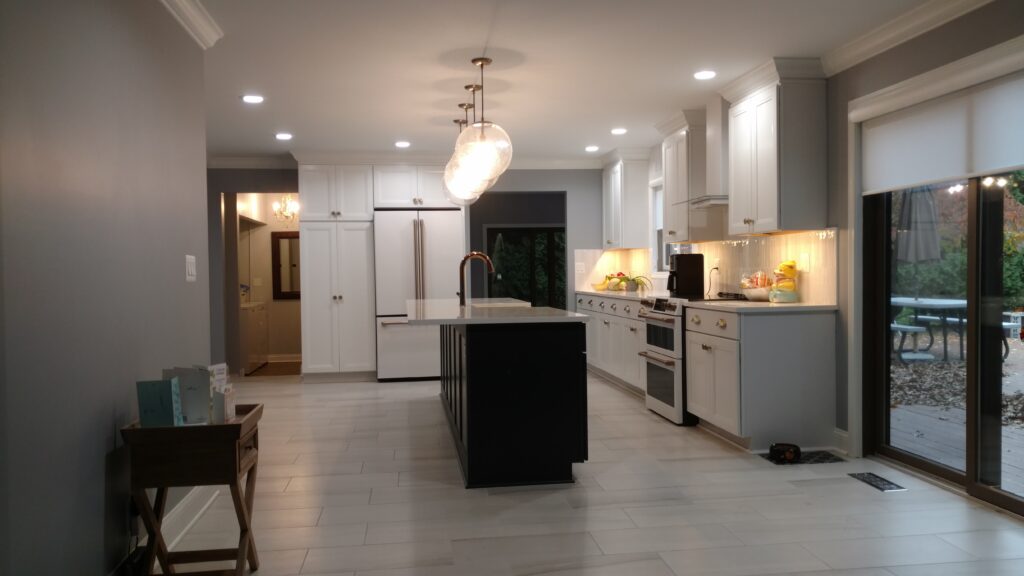 Here is an after picture looking from the living room. We took down the wall. We extended the kitchen area and added a laminated beam for support. With the wall removed, we created an open concept, extend counter space and gave them a large island.
BEFORE AND AFTER PICTURES – VIEW FROM KITCHEN TO LIVING ROOM
Here is a view looking from the Kitchen area into the Living Room Area. When we took down the dividing wall, we did move appliances around to fit into the new kitchen design.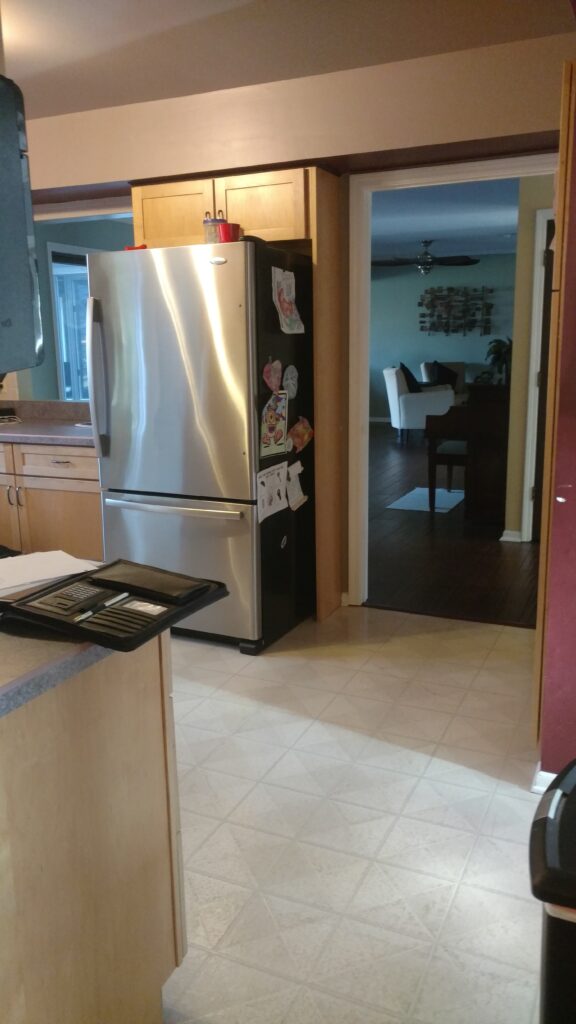 The after pictures show different views how we extended the kitchen area.The entire space flows – perfect for an active family. The kitchen island has plenty of storage and room for seating, farm style sink and shelf for the microwave to keep it off the counter.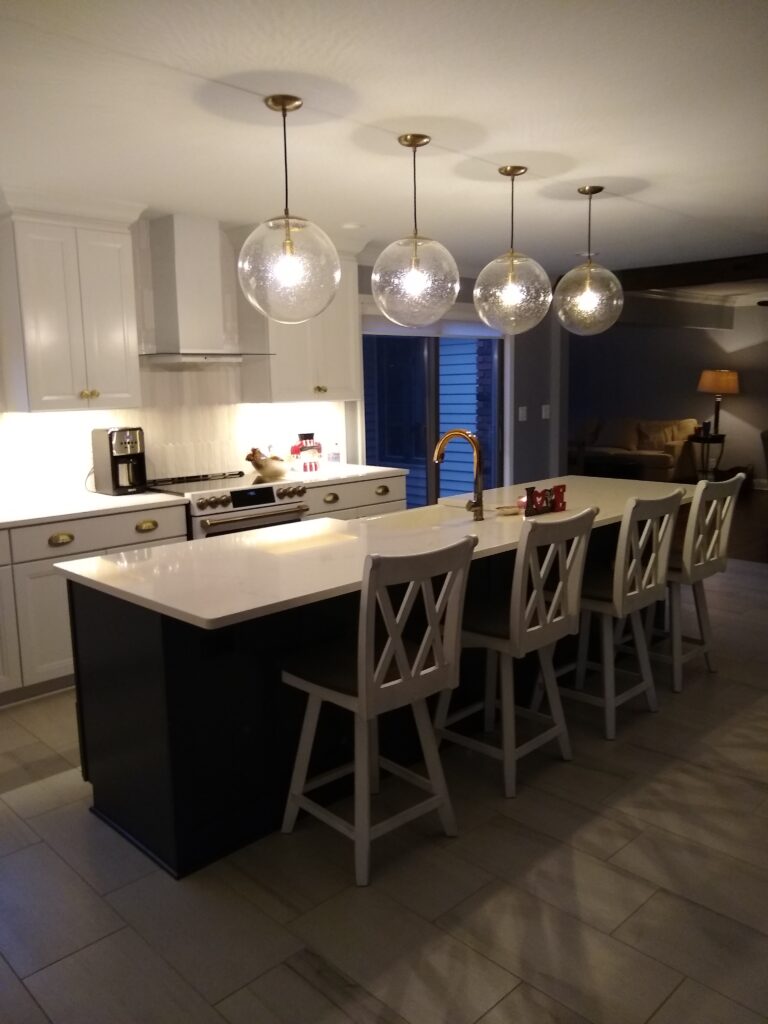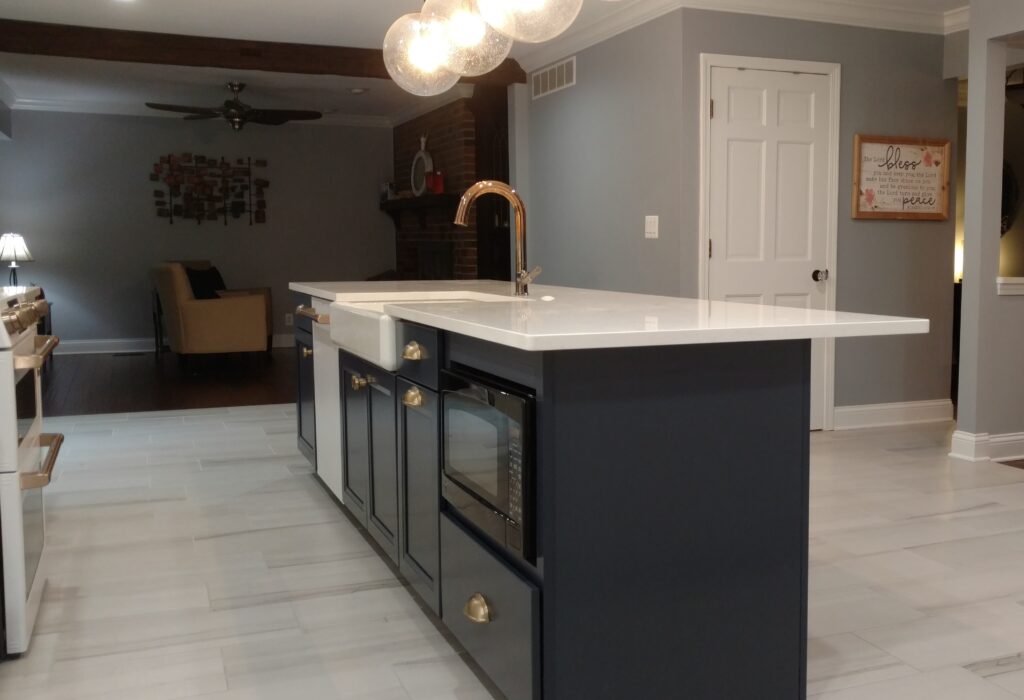 BEFORE AND AFTER PICTURES – FLOORING AND COUNTER
Below is a picture of the old flooring. We replace the vinyl flooring with 12″ x 24″ Porcelain tile. The counters are Quartz with an eased edge finish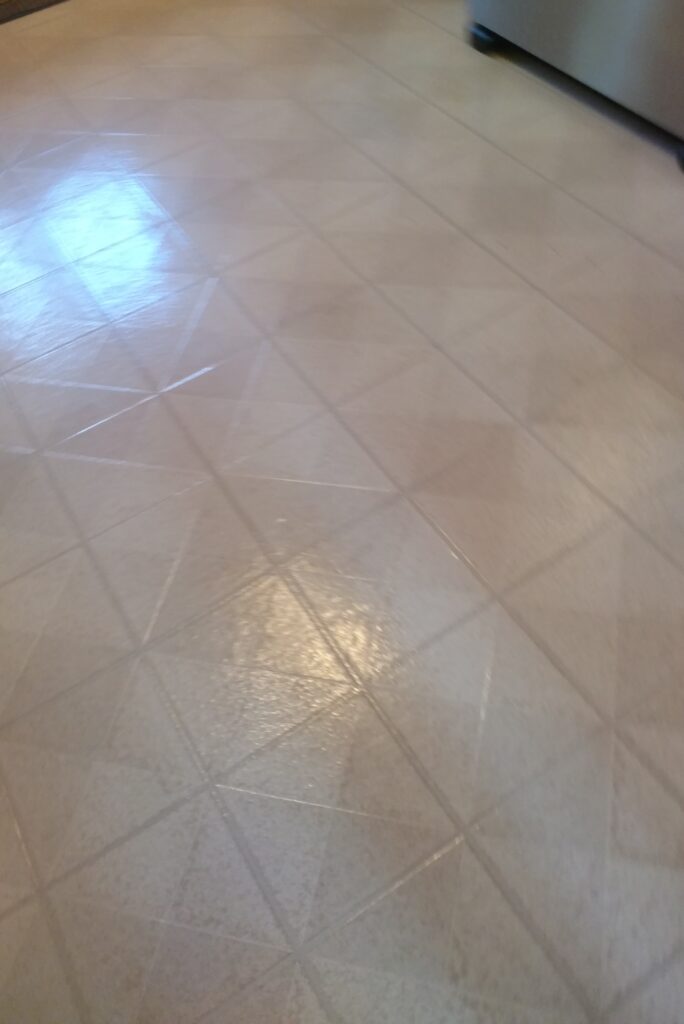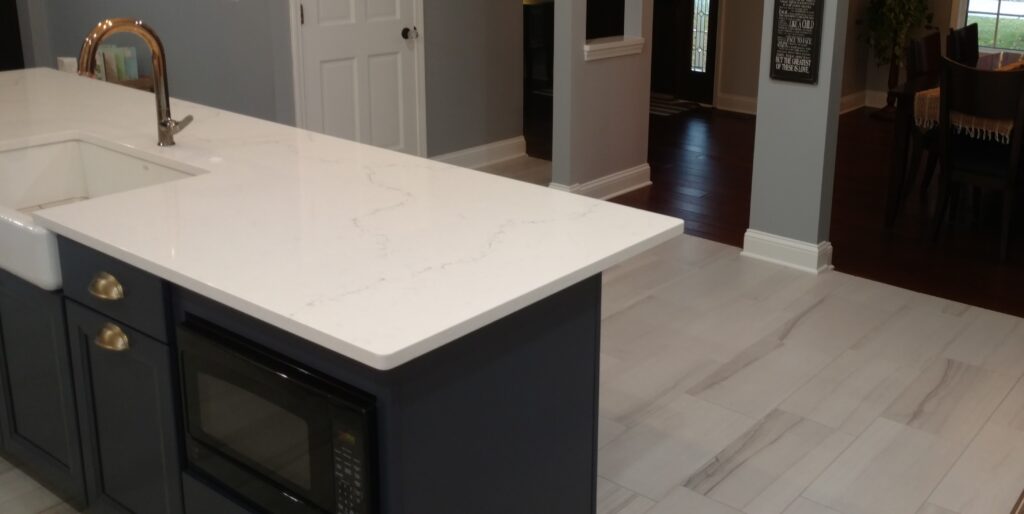 The below picture shows the office/sitting room with the old flooring. We carried the tile flooring into a small office/sitting area.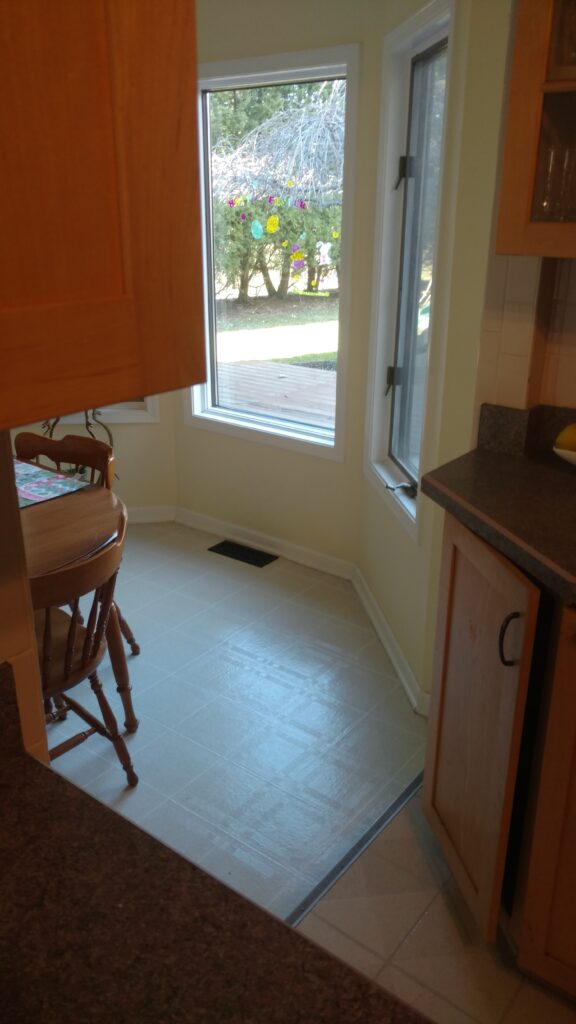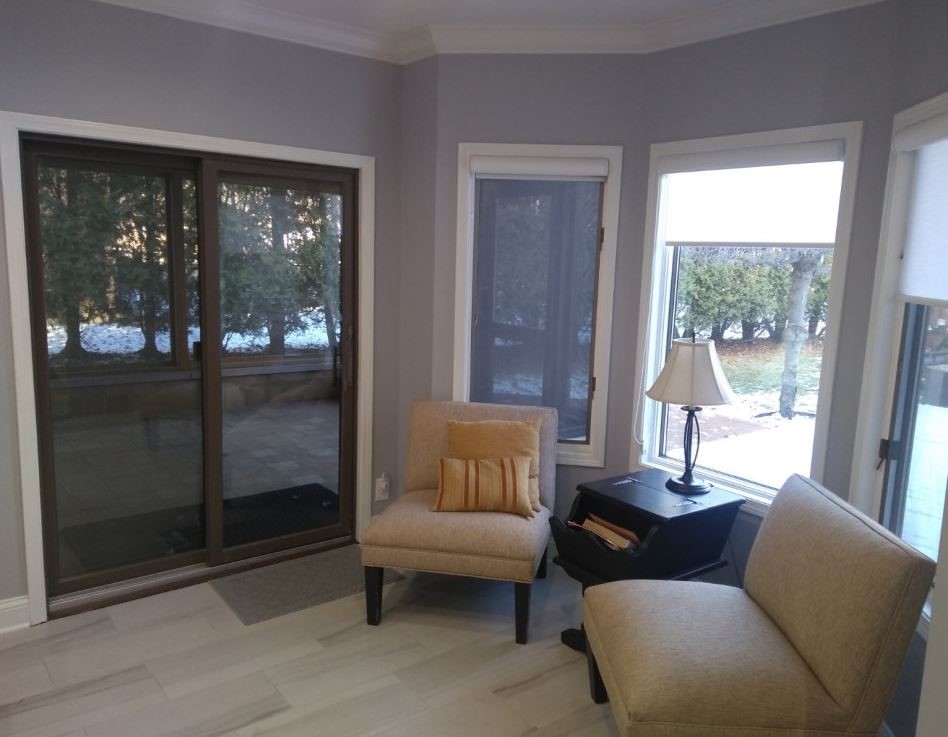 This kitchen went through a complete transformation. We took down walls , added insulation to the exterior wall, moved appliances around, upgraded their electrical panel, smoke detectors and interconnected carbon monoxide detector. With their new cabinetry layout, they have more storage and plenty of working space with the new quartz counters.
MORE PICTURES OF THE ENTIRE SPACE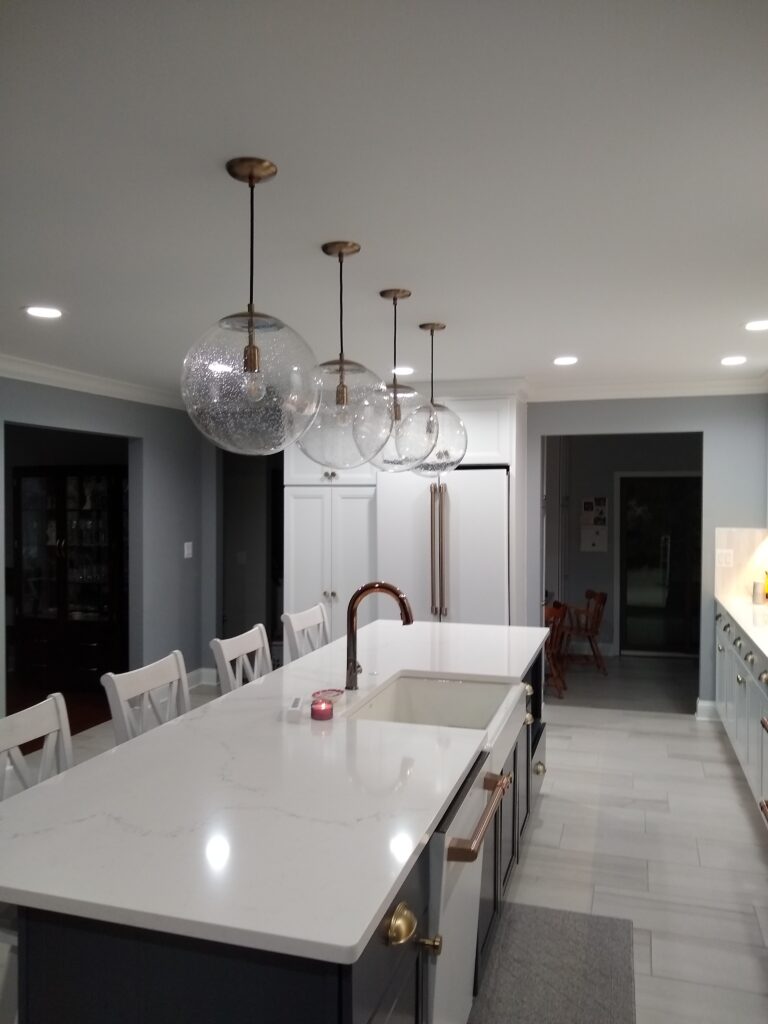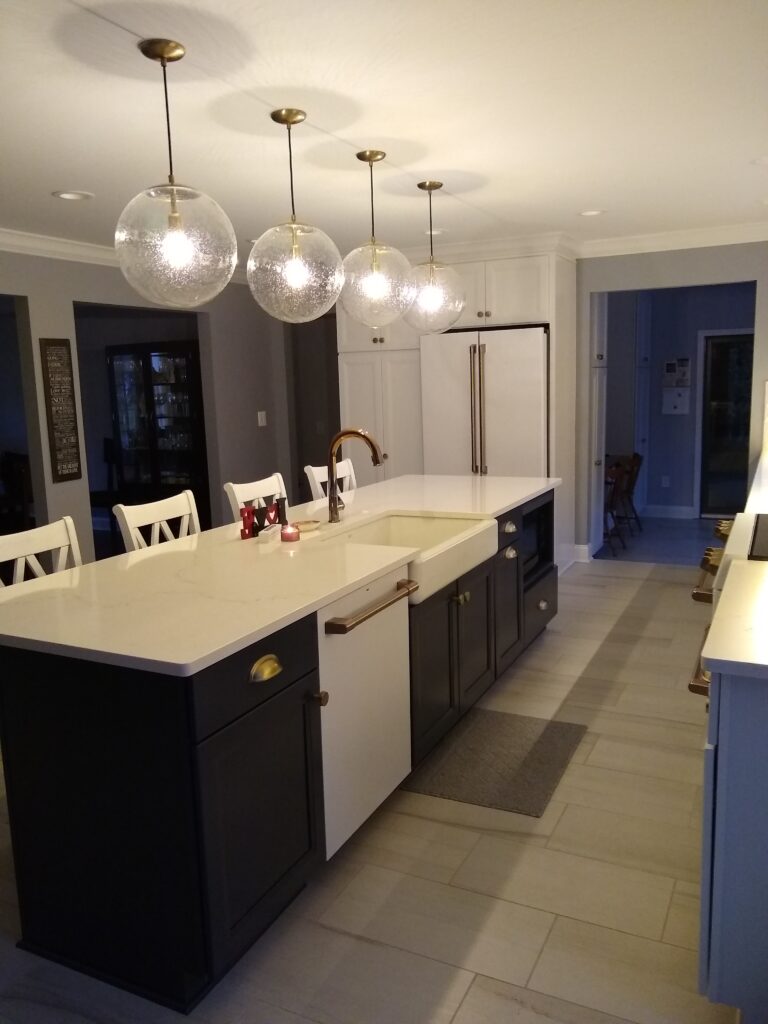 At MHI Interiors, we try to design a unique space that fits our clients needs and wants. With this new kitchen, we were able to accomplish both. We gave them a beautiful kitchen with all the storage an busy family needs.