During the self-quarantine, I decided to finally refinish a cabinet that has been on my "To-Do" list for quite some time. I bought this cabinet off of Craigs List about 3 years ago. It has been sitting in my foyer since, begging for a make-over.
Here is the cabinet before the make-over. It is a nice cabinet. I liked the size and style. It does have a mirror, but decided against using it – for now at least.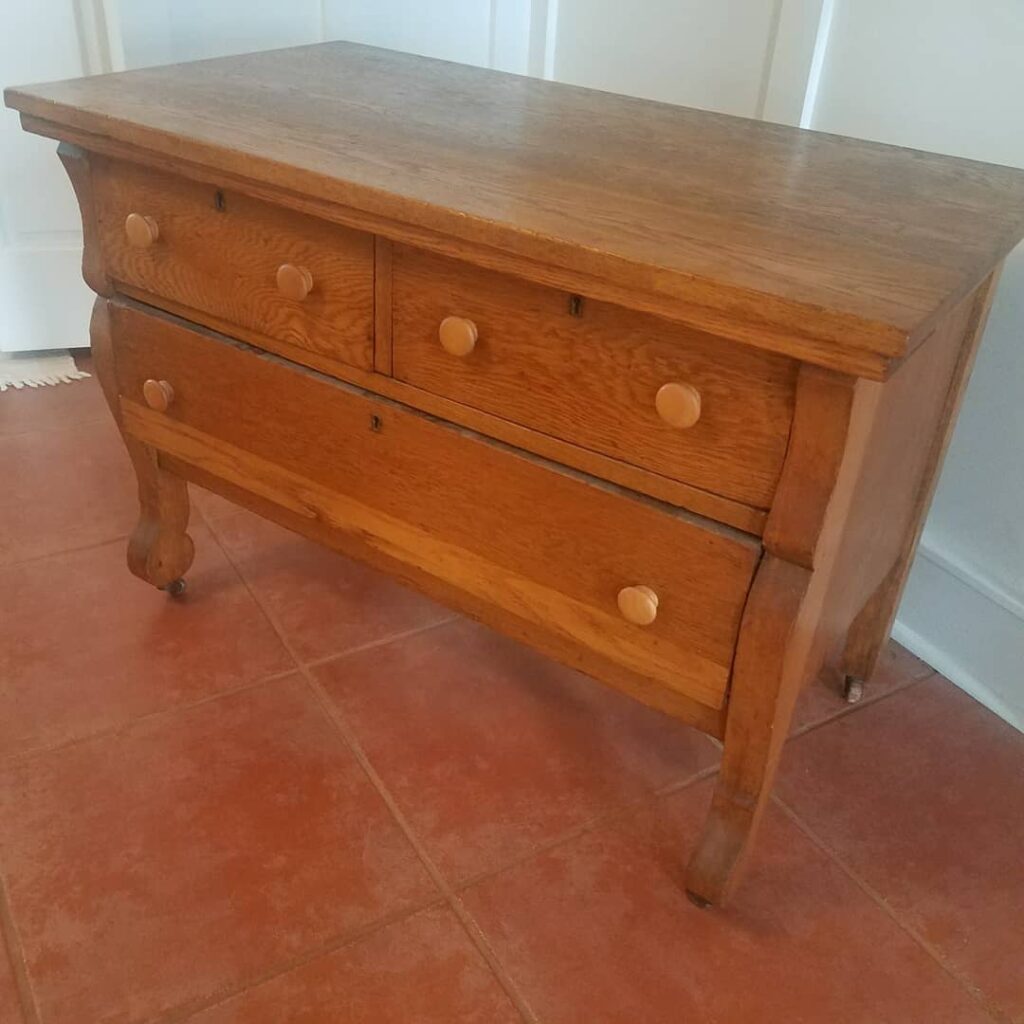 I have been watching a lot of you tube videos of Iron Orchid Design and DIY Paint. I used Bohemian Blue chalk paint , Birds and Branches and Kindest Regards stamps for this project.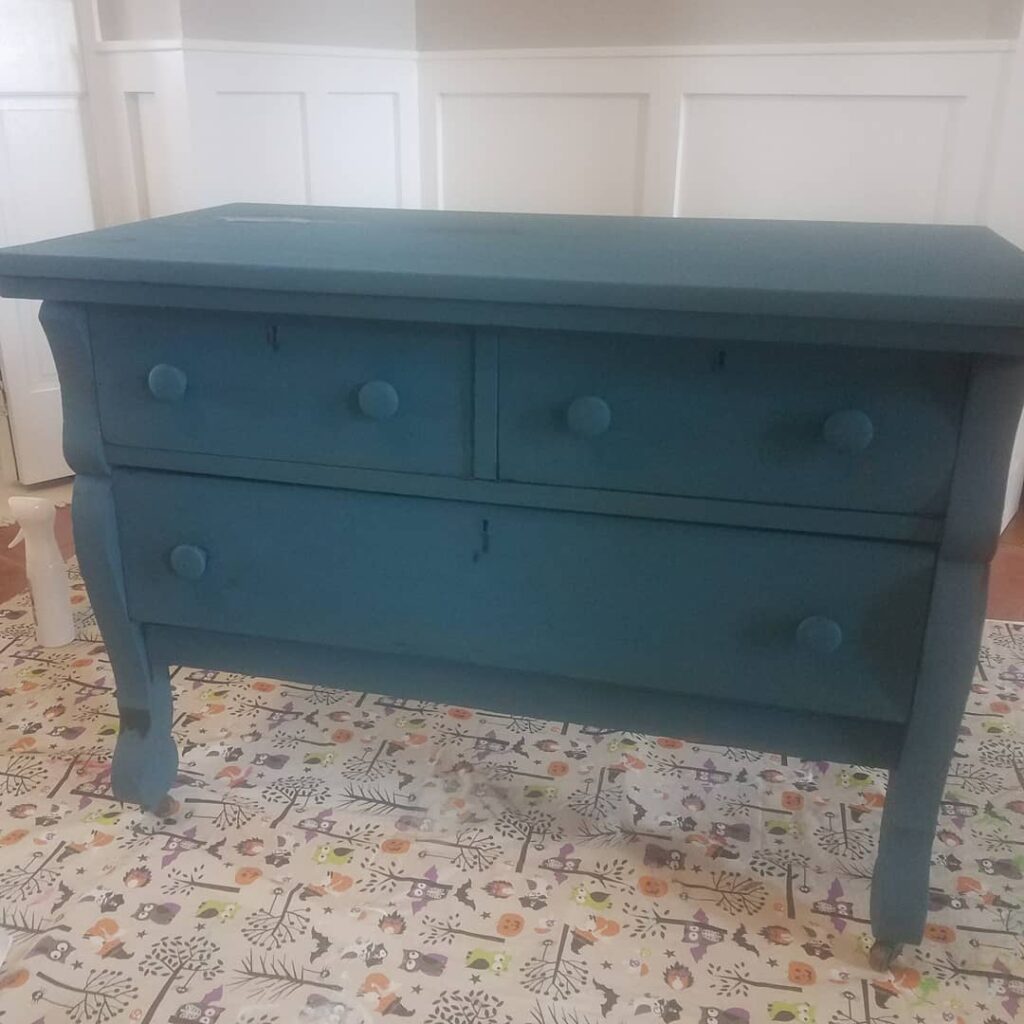 I applied two coats of chalk paint and let dry over night before applying stamps.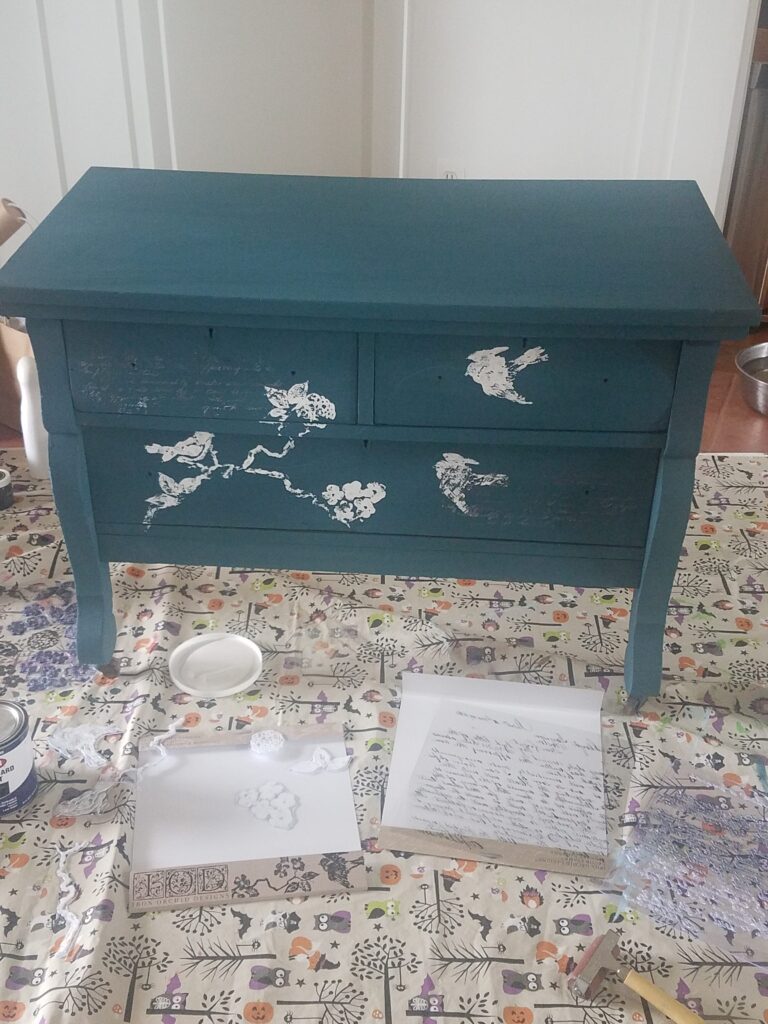 Stamping was not difficult, just took some practice getting the right touch. The hardest part was using the branches, they were long and very flexible which made it some what difficult to control, but with practice, it got easier.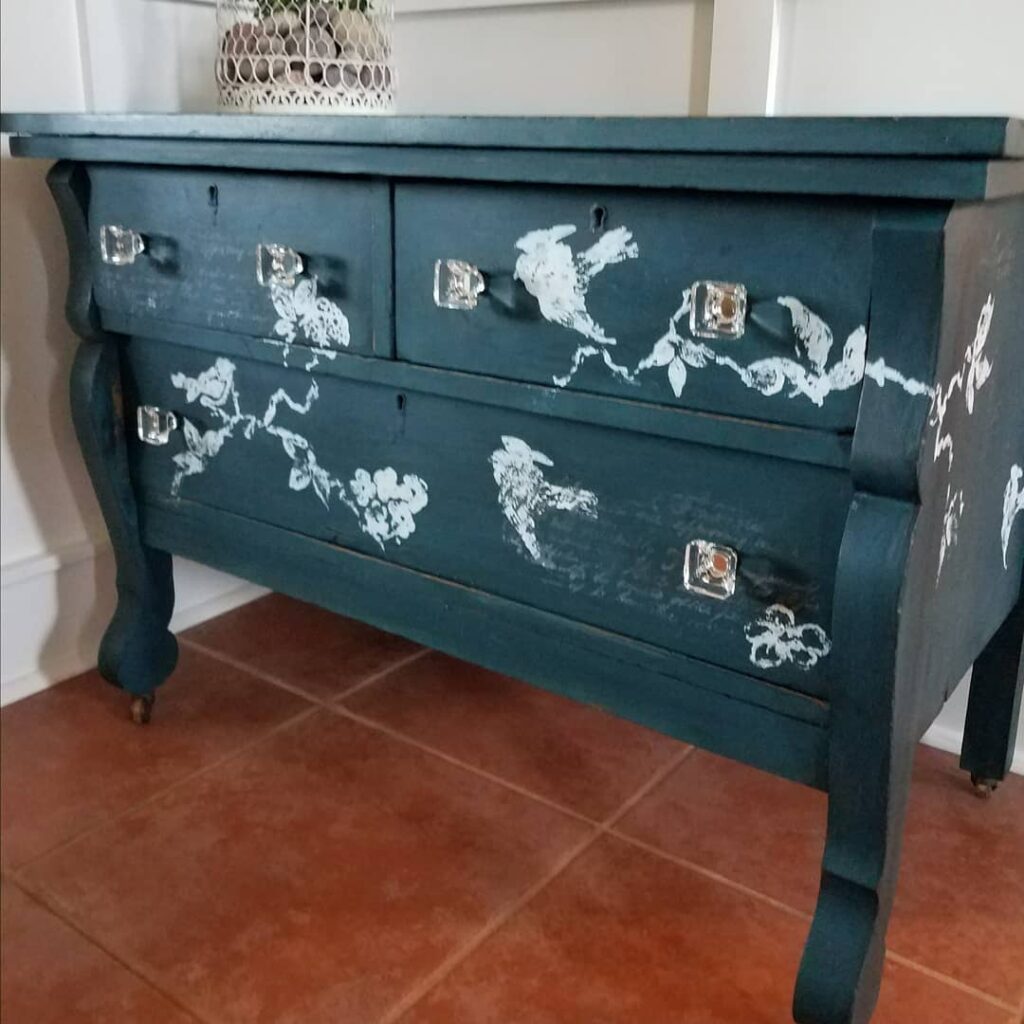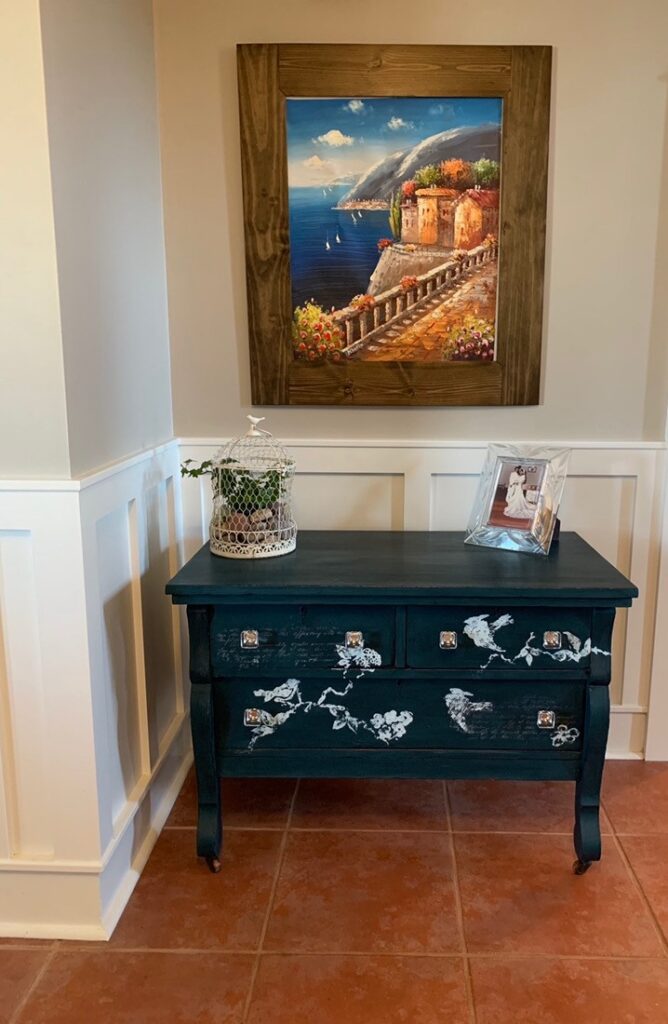 This cabinet is on the Whimsical side. This was not my original thought when I bought it. The color deepened after I applied the clear wax to the cabinet. For the finishing touch, I replaced the wood knobs with glass. I am very happy how it turned out and anxious to practice this technique and start a new project.