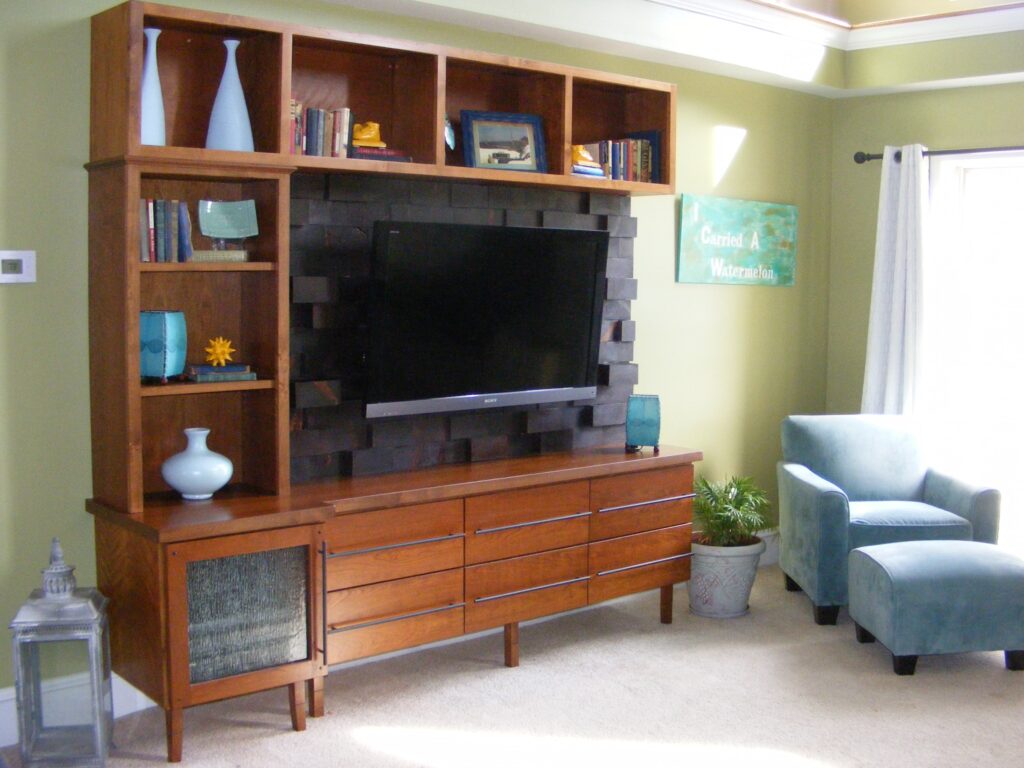 All designs start with an idea. Ideas can come from random thoughts or thru research. Once I have an idea, I will grab something to jot down my thoughts – may be a piece of paper, a napkin or my journal (if I have it handy)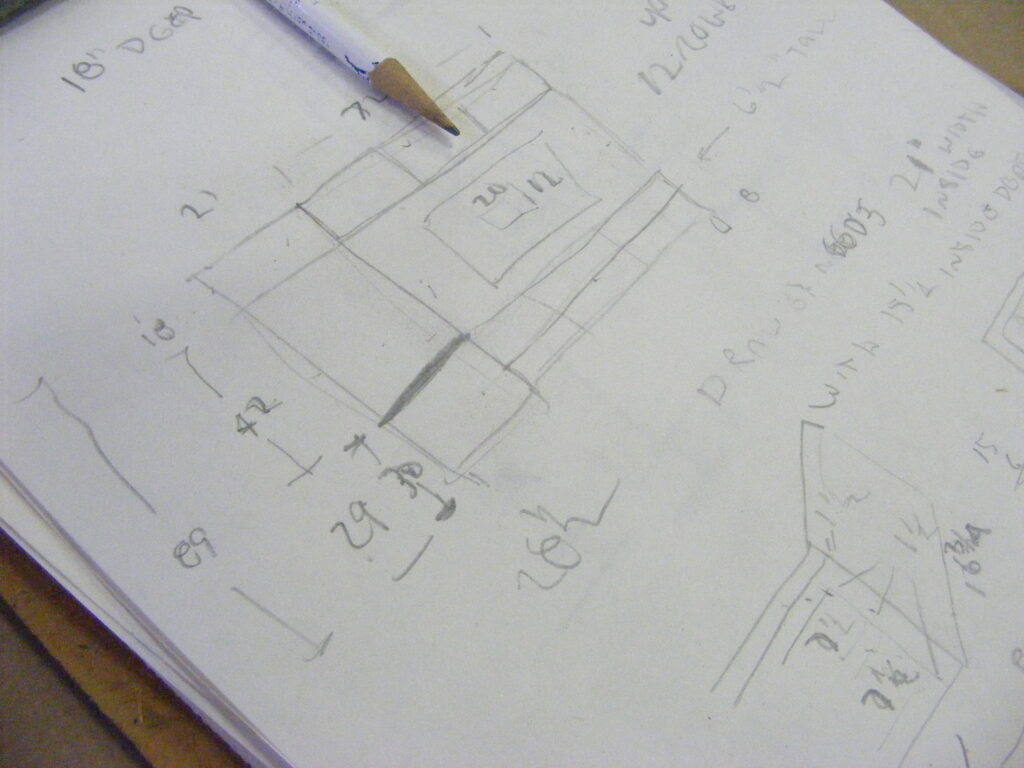 This Entertainment Stand is for our house. I wanted it to be contemporary style. The placement of the unit was near a window and a chair; therefore, the unit is in a "C" shape (which I particularly love).
To add interest to the back of the unit, we had some cedar left over from another project. We cut in random lengths and depths. The stain on it was a little darker than I expected, but this was a "Happy Accident". The darker stain helps camouflage the TV (some what) when not on.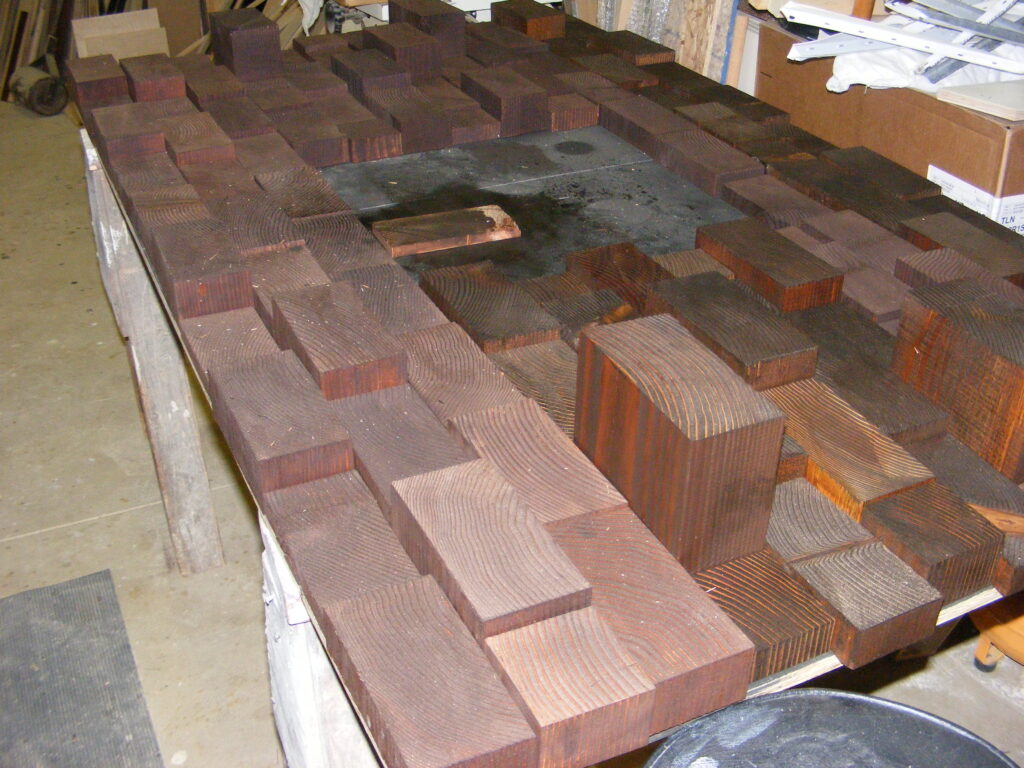 Below are some pictures of the install. We had to move out thermostat a bit – you can see the patch work. The unit was screwed into the wall for support and stability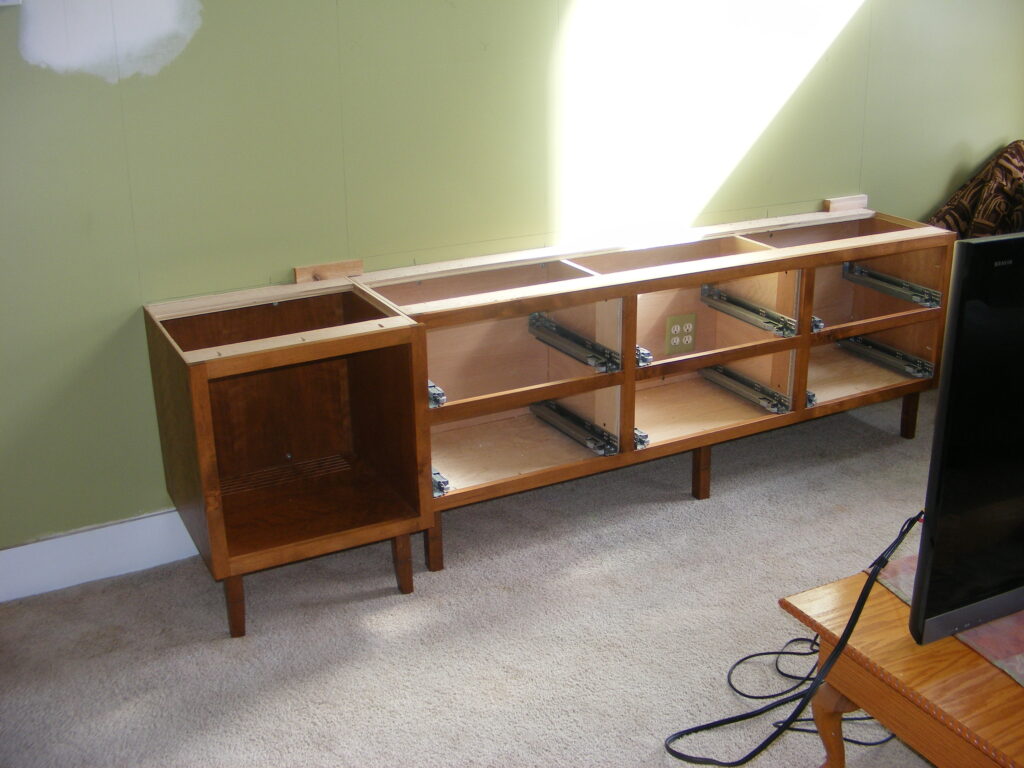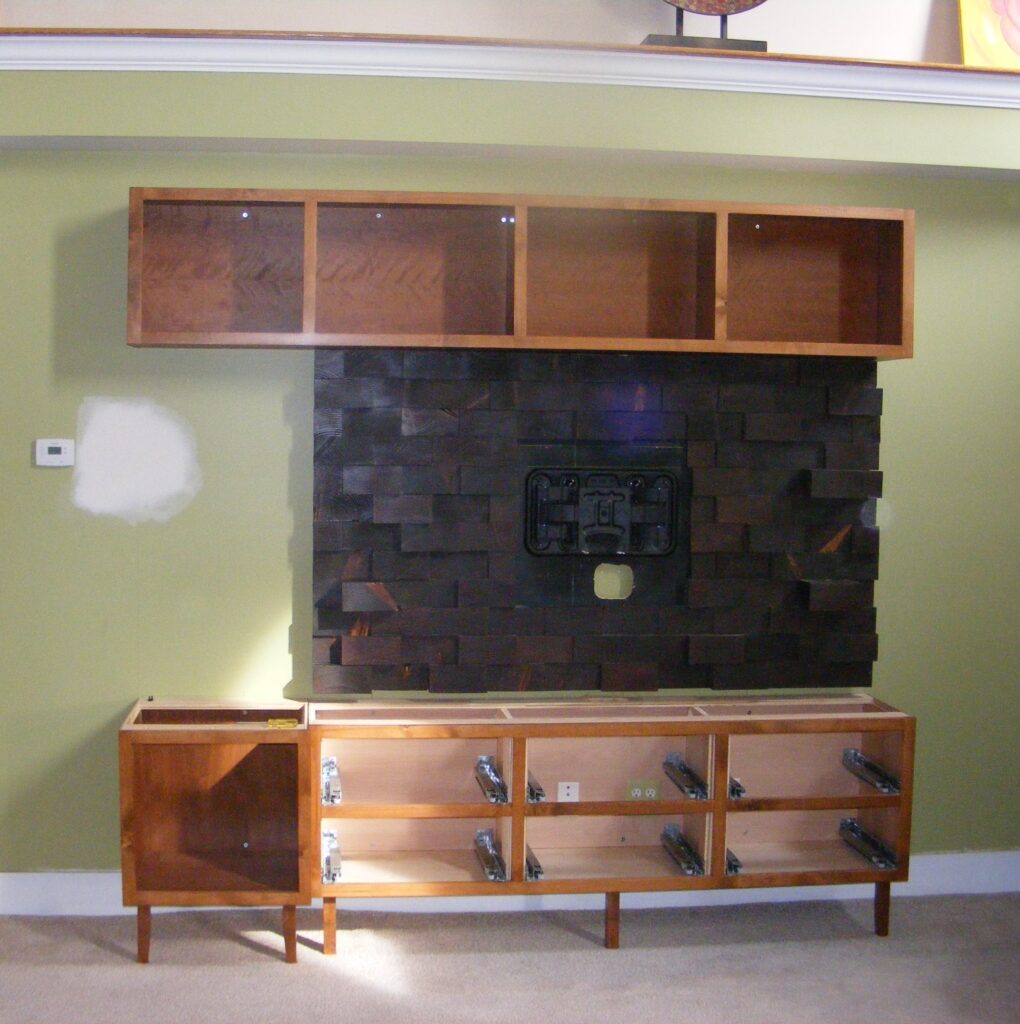 Thanks to modern technology – no more monster cabinets to fit the TV. This unit is about 12.5″ D on the top portion and the bottom drawers are about 22.5″ D.
I was going back and forth about adding handles. I did like the clean look of the plain drawer fronts but the right call was made when we added the large bar handles. The handles created a nice linear line on the unit. The glass on the door is a bubble glass. It hides all the electronics. I am very happy with the out come of this unit.