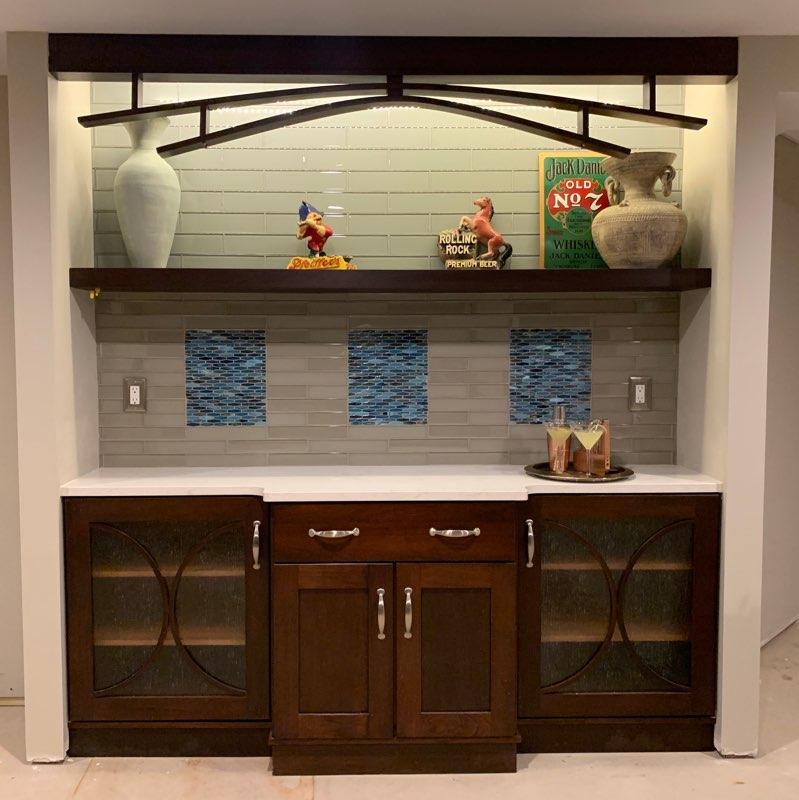 As the remodeling world came to a halt due to the pandemic our company had a chance to evaluate our internal operations so we can come back a better company to our clients. I also had a chance to look around my own house to work on projects I never had time for.
Our basement was unfinished. To finish it would add value to our home, but never had time to work on my own projects.
As of this writing, I have been able to frame, drywall and paint the work out room, play room, storage room and project room. The rooms are not fully complete and may take the back burner if our company is able to go back to work in the next few days (fingers crossed).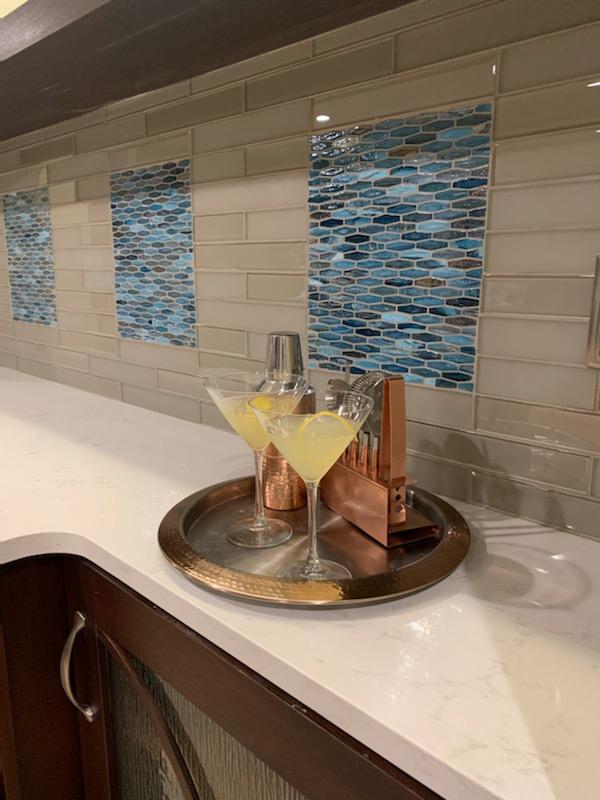 However, I did complete an important part of our basement – The Bar area. I was able to recycle an old display unit we designed and built for home improvement shows. The counter is Cambria Quartz, the tile back is not from the original unit, but it is tile that we had left over from several projects.
The flooring is not complete, need furniture for our space, but very happy how the bar turned out. It came together nicely and we were able to reuse what we had.
Cannot wait to invite some friends/family over to test it out.