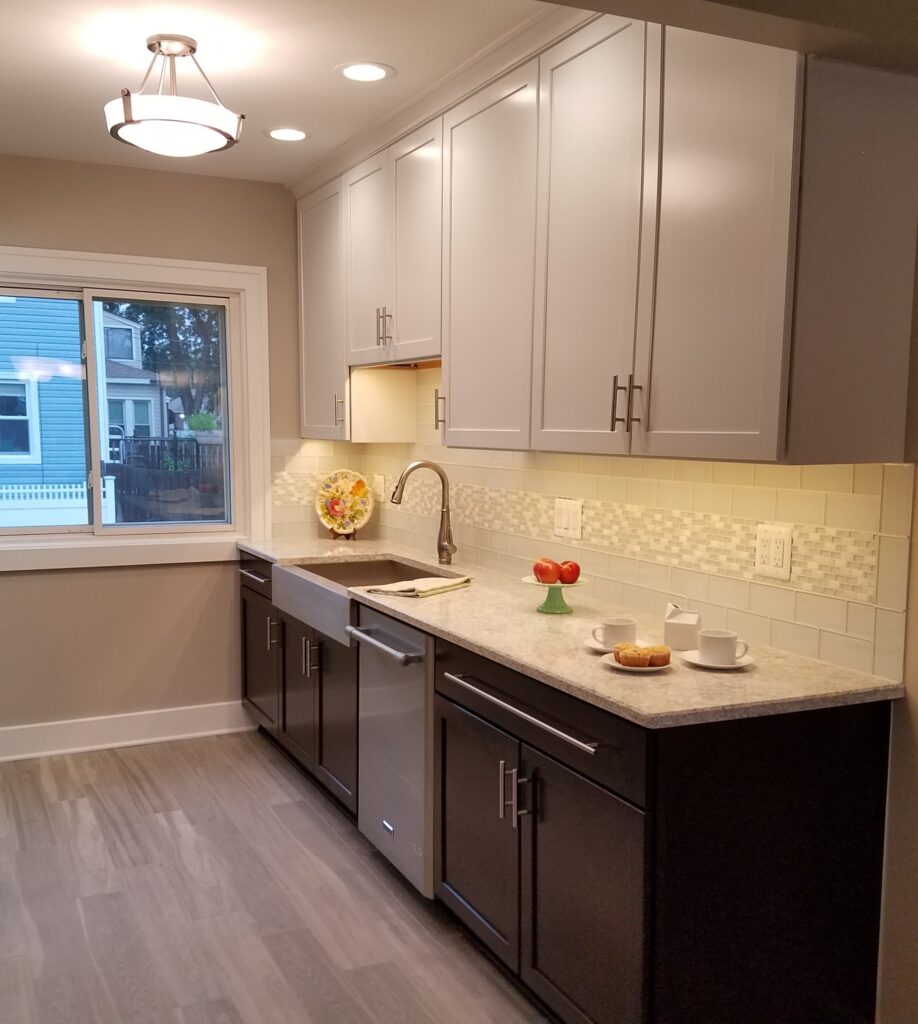 This is a typical bungalow kitchen – galley style with an doorway leading to basement stairs and an opening leading to rest of home. Only two walls for appliances and prep space. Our client wanted an updated kitchen and we had to keep the same foot print. Challenge Accepted.
Before a project begins, we show how the kitchen could look. This gives our client a better visual with our software program and able make changes before we begin demo.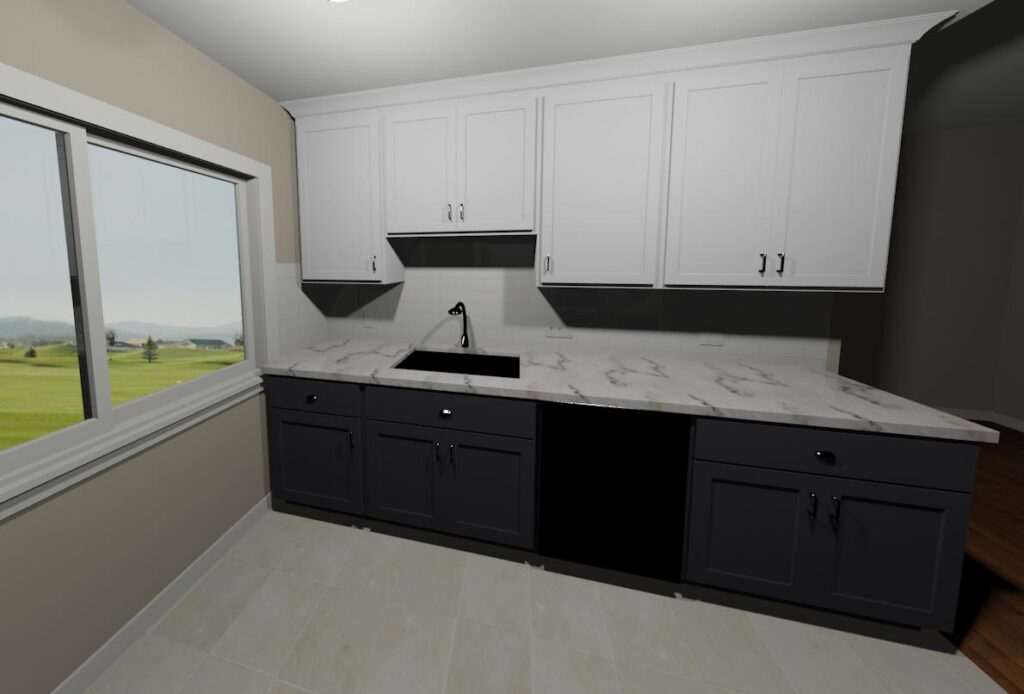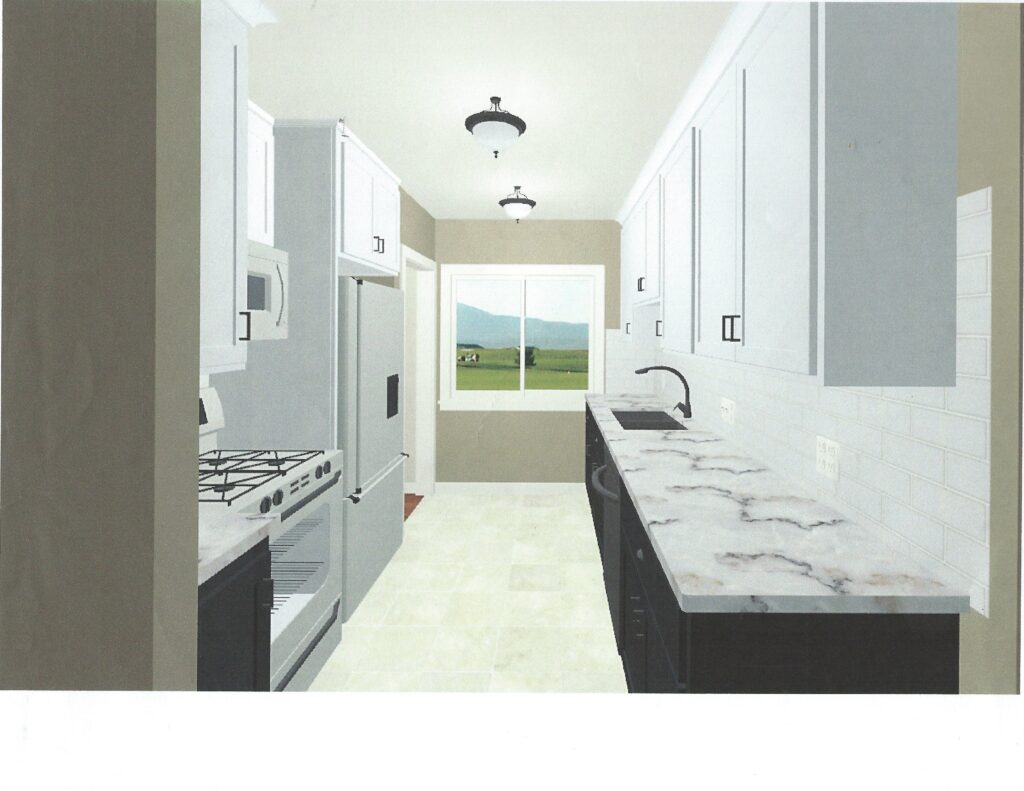 To demo the kitchen, we took everything out down to the studs. This included a chimney tucked in a corner that was covered with drywall. Taking the chimney out allowed us to move the appliances down and add additional cabinet. This kitchen needed all the storage and workspace we can possibly fit in.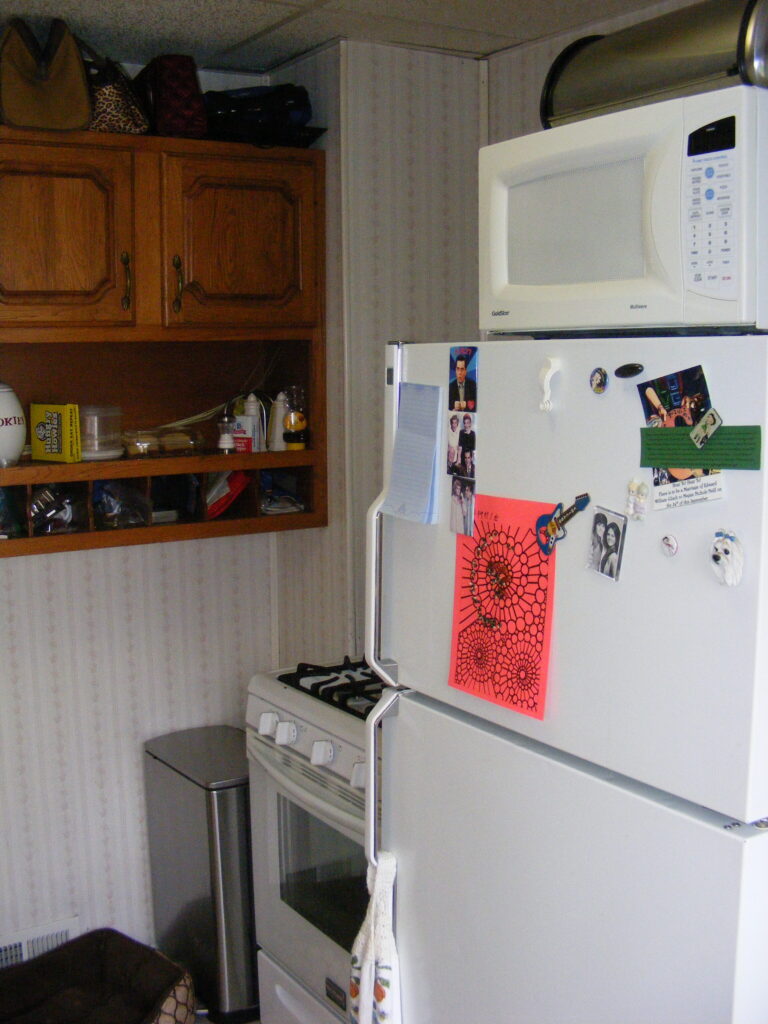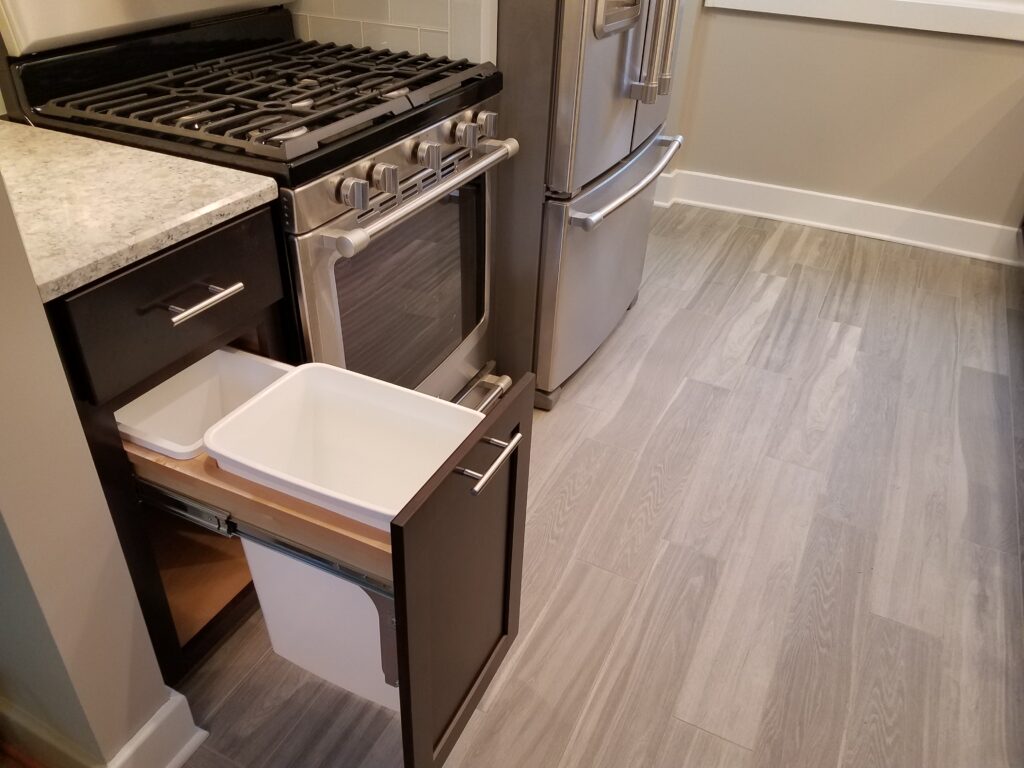 For the counters, we installed Quartz. Quartz is a very durable material and great for a kitchen. The back splash is a glass subway tile along with a glass/stone mosaic deco strip. To finish off the counter area, a large stainless steel apron style sink was chosen.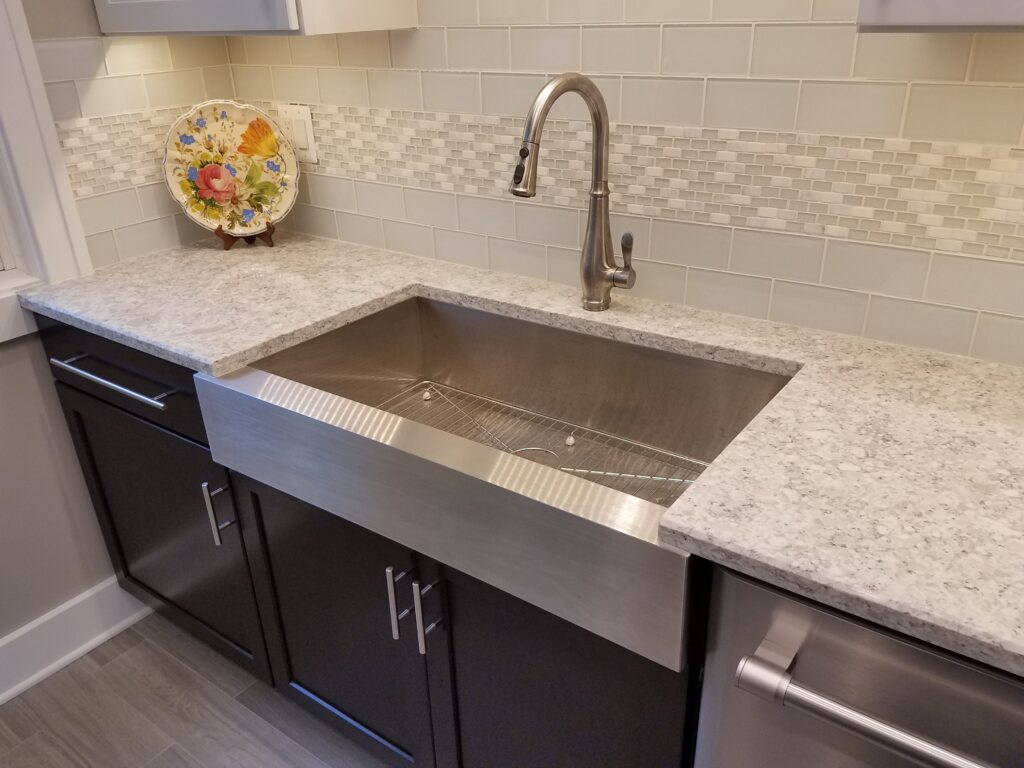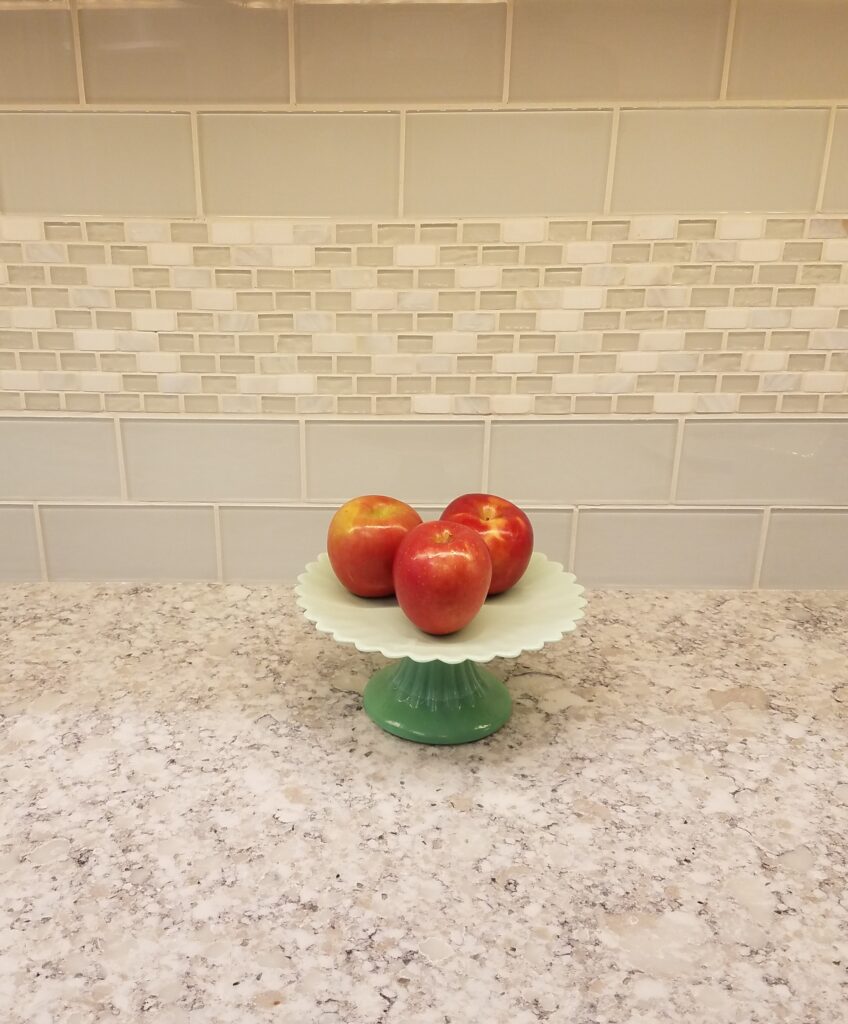 The cabinetry for this kitchen are Merillat. We mixed the colors up with a lighter (Cotton) and darker (Kona) tones. Stainless steel bar handles completed the look.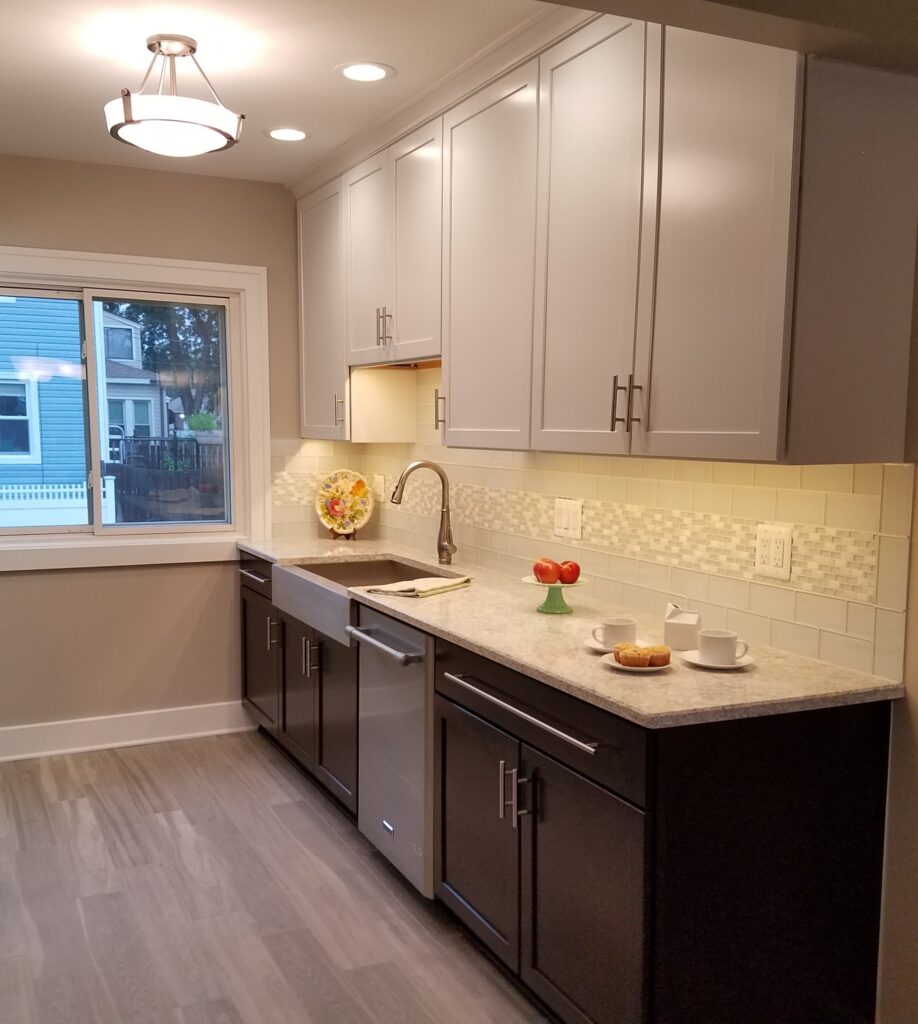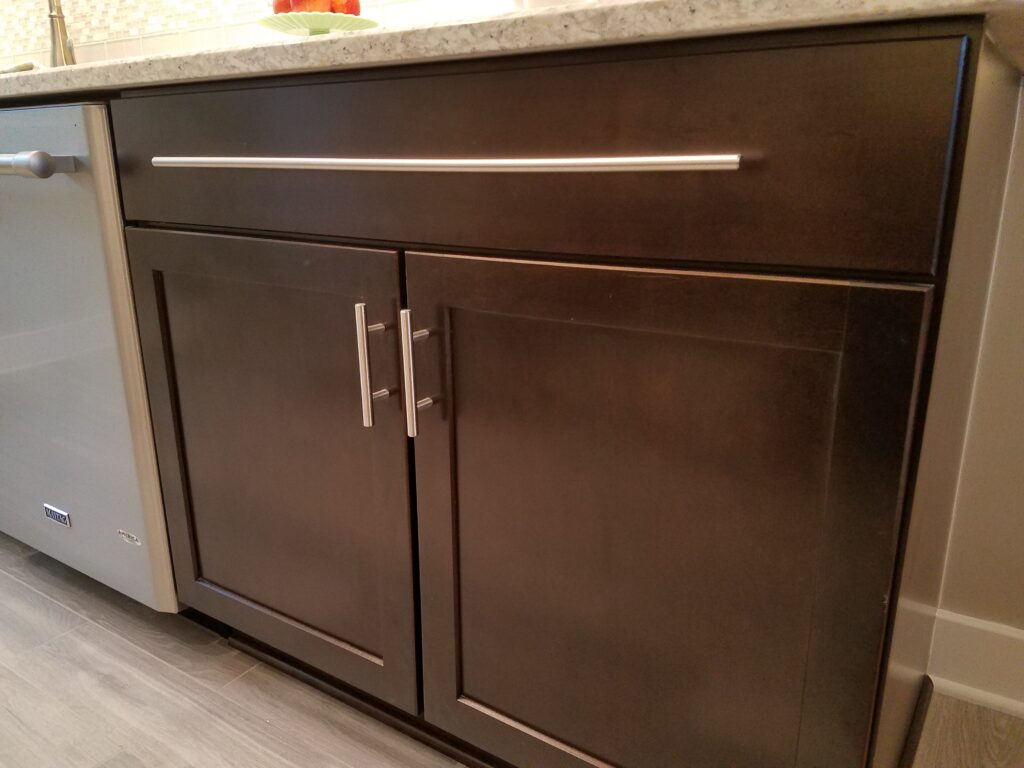 We took out the old vinyl flooring and replaced it with a beautiful porcelain wood grain tile from Olympia.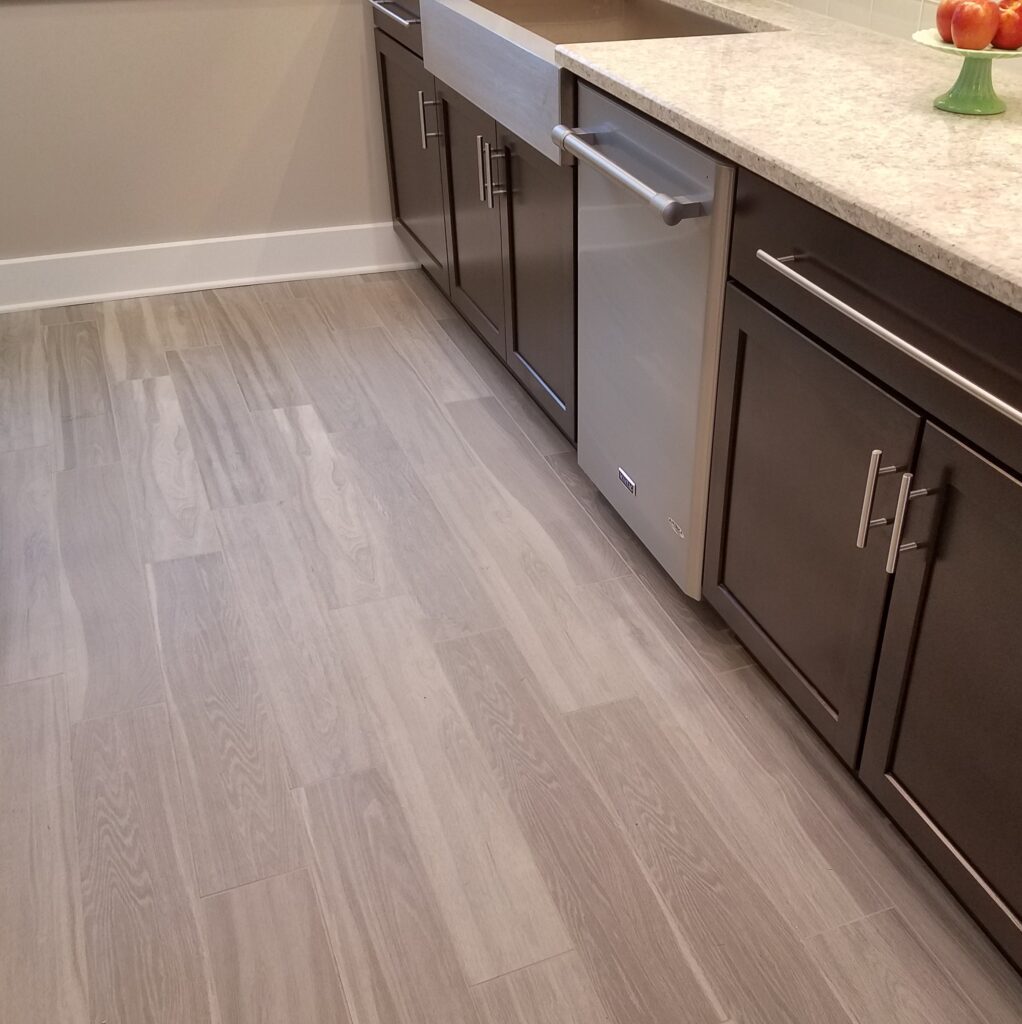 Another positive when we took out then chimney, we were able to remove part of the shared wall from the kitchen to the dining room. This opens up the kitchen dramatically and allows more natural light to come thru.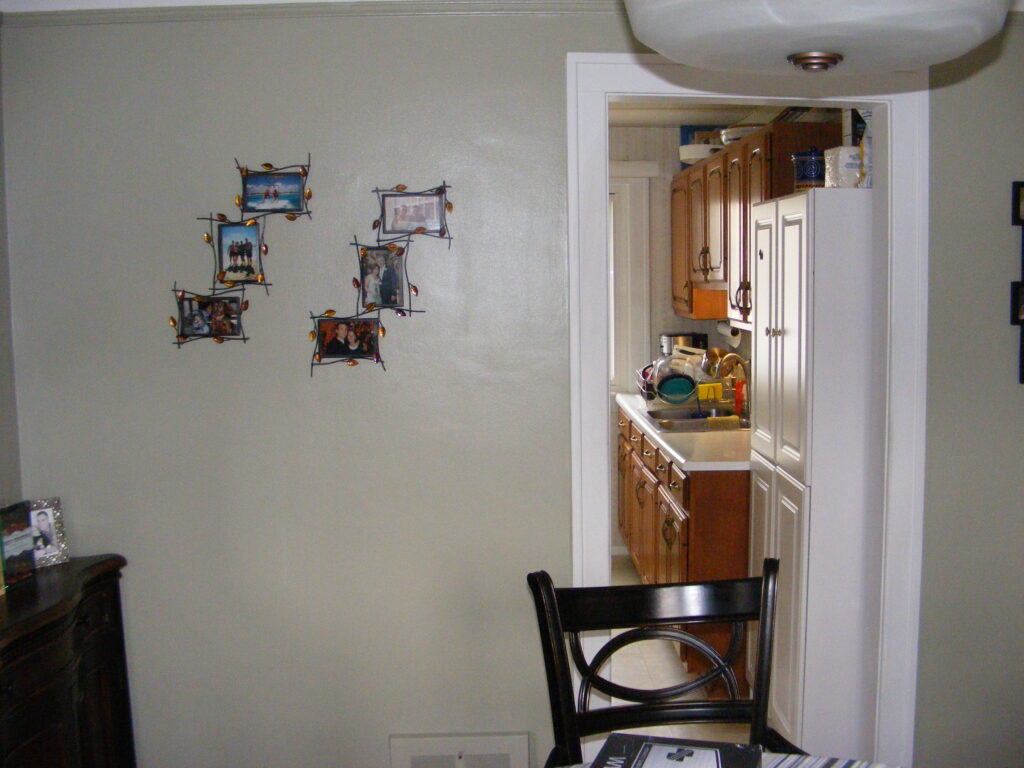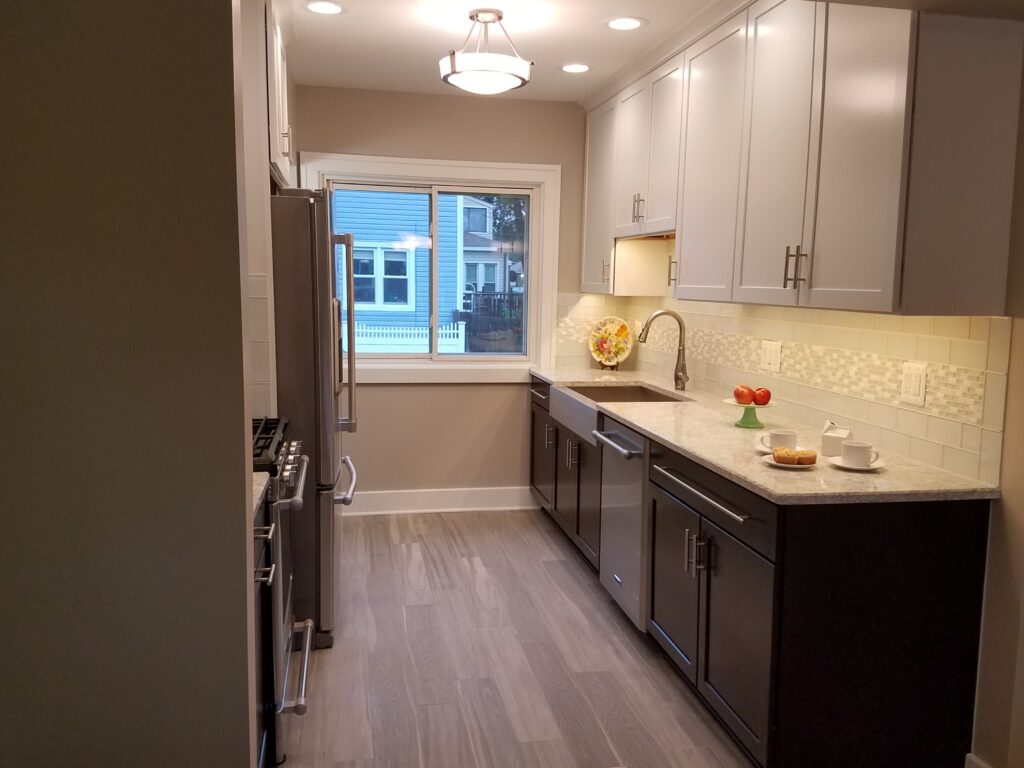 This kitchen was in need of a total transformation. The ability to open up the wall allowed us to create a kitchen that is more functional and our client will be able to enjoy for many years.